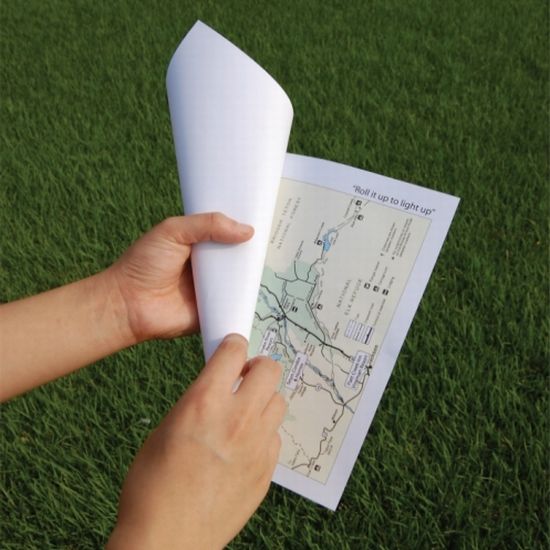 There are scores of incidents where people have lost their way while on a trek or while traveling to isolated places, and ending up face to face with life threatening challenges in really trying conditions. Thus, the basic need of a trekker is an equipment that would guide them in trying situations. Responding to this basic requirement of the trekkers, Owen Song has popped up with his new design, 'Light,' that will not just help in navigation but also glow the path in darkness. Vitalizing the regular flashlight design, the 'Light' is basically a guiding map that the users can roll to turn it into a flashlight for emergencies and nonstop traveling during nights.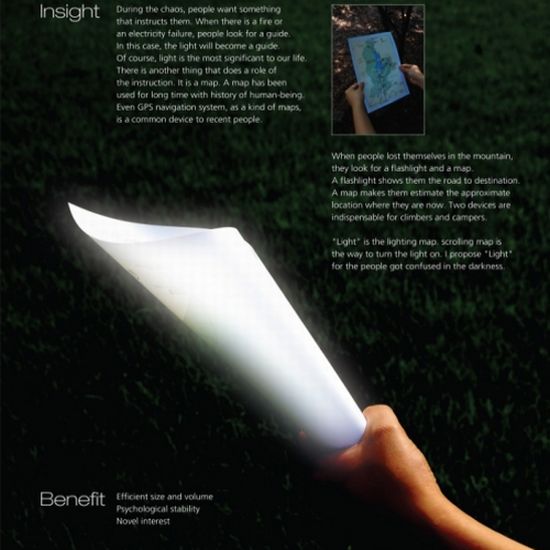 The light consists of two papers, one is map-printed and the other is a cover. While the papers are fixed together, the paper-like battery and LEDs between them glows to light up the darkness. Two electrodes on the back of the cover paper switches the LEDs on, after the user scroll the paper and position the electrodes together, turning the roll-paper into a flashlight.
Design Status:
The 'Light' is a concept design for the trekkers and people that travel through isolated places in the darkness.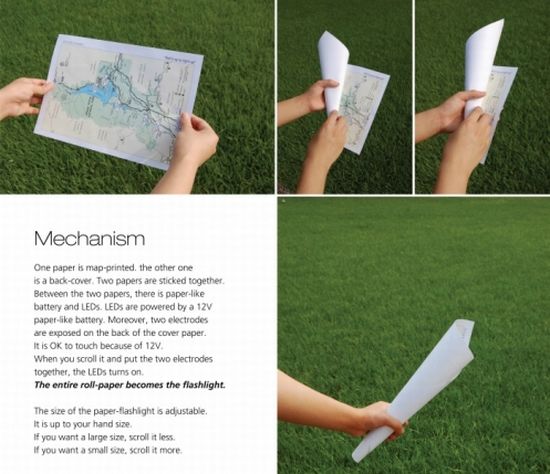 Usability:
The 'Light' is a multifunctional device that works as a guiding map during the daytime, while it can also be used as a torch for travelling or lighting the tent during nights. Moreover, the user can alter the size of the map light according to the size of the hand. All you have to do is roll the Light less for small size and roll more for bigger.
Via: Designzen
Designer: