LinkedIn is a network of millions of professionals worldwide. It is a great meeting place for entrepreneurs, marketers, recruiters, internship seekers and job seekers. LinkHelp is an automated tool that helps you get noticed on LinkedIn, and thus improve your career or business prospects. Let's take a closer look at LinkHelp and see how it works:
What exactly is LinkHelp?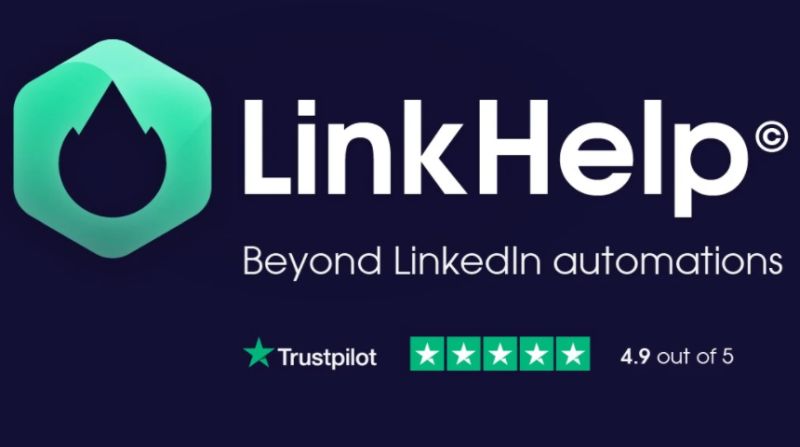 Image Source : linkhelp.io
LinkHelp can be used effectively to automate all the LinkedIn tasks that you find tedious or you just don't have the time for. It is certainly impossible for a human to send invites to thousands of LinkedIn members! This is where LinkHelp comes in – messages, invites etc can be sent or withdrawn depending on the parameters you set.
The automation tool has been designed for engagement, outreach and lead generation. It saves you time and energy as you only have to set the campaigns and send personalized messages. LinkHelp will automatically like the trending reviews and publications once you set the keywords. You would be able to create over 15 automated tasks with the help of targeting filters.
What you can do with LinkHelp: Features 
Add targeted connections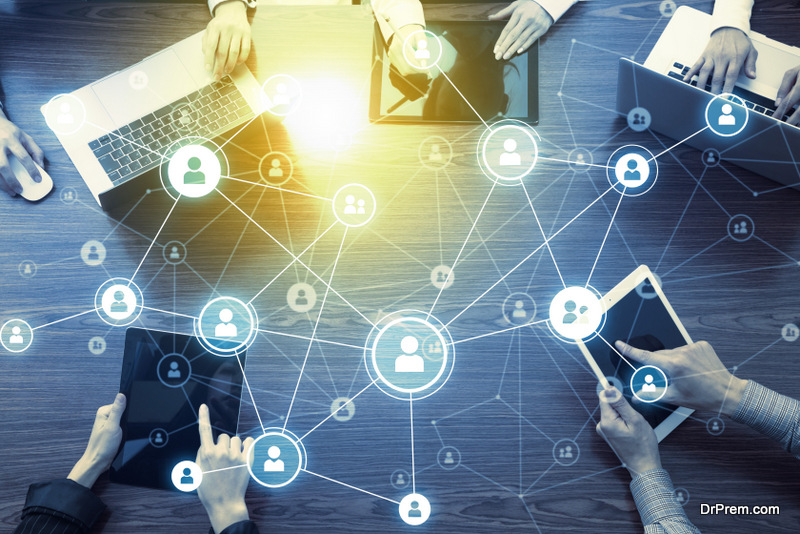 Connections can be sent to around 80 people every day, so you can imagine the boost it would give to your network. Before sending invites and messages using LinkHelp you should definitely brush up your profile, and add your latest career goals, milestones, and aspirations. An impressive profile photo is important as it gives a better sense of your identity, to people who view your profile.
Invites would be sent out not randomly but with specific filters that you can set on the app. 
Send personalized, targeted messages
You may be a member of several groups on LinkedIn or have connections belonging to similar professions, or some who do not fit in any common category. To all of these associations you would be able to send targeted messages pertaining to their interests and occupation.
Data extraction
The LinkHelp app can extract relevant data such as names, surnames, companies, emails and phone numbers etc from the websites of connections as well as their LinkedIn profiles. This is of course a huge advantage as you can contact them professionally for work.
Auto-respond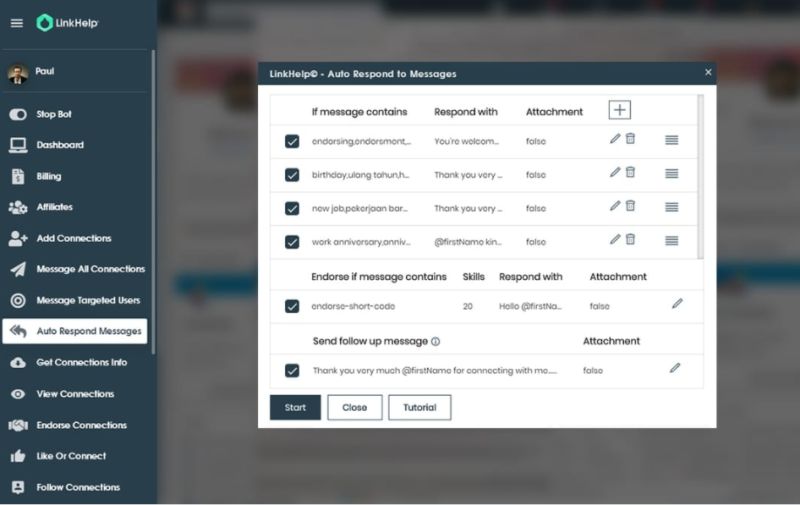 Image Source : linkhelp.io
With this particular automation feature, you can set up automatic responses to the messages that you receive. The responses can be set according to the keywords you specify, such as messages of appreciation for joining your network.
Like
Engaging with your connections is easier as the app will automatically 'like' comments and publications.
Follow
Expand your LinkedIn network by following connections who publish posts and videos.
Congratulations
Send congratulatory messages on their anniversaries or congratulate them on getting new jobs.
Campaign analytics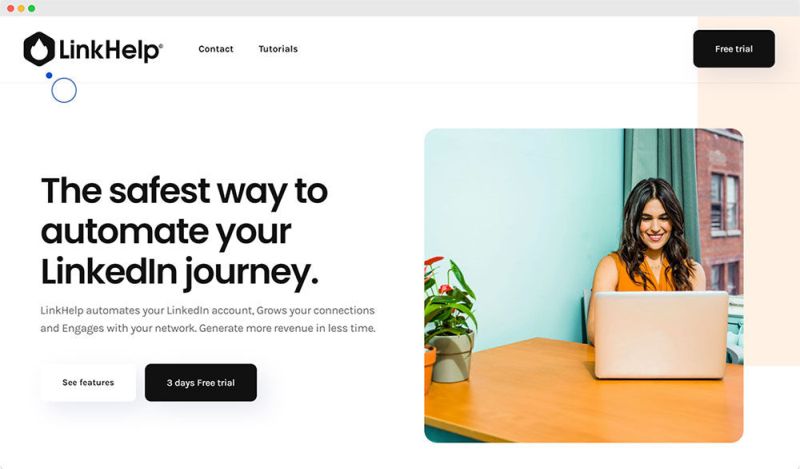 Image Source : linkhelp.io
The performance of your campaign as well as profile (daily/weekly/monthly) can be understood using the LinkHelp dashboard.
Safety limits
The security of your account is ensured as the app recommends daily usage limit basing on your the type of your LinkedIn subscription, free or paid. Besides, LinkHelp automation uses human behavior which keeps the account safe.
Video tutorials
For all the features there are short video tutorials explaining exactly how to operate that feature. You get a step by step info about what you have to do. Once you understand, the company claims it takes only about 30 seconds to set up the automated tasks.
List of filters
The list of filters to create targeted campaigns is quite comprehensive too. You can set the keyword/s as company, location, language, last company, industry, post liked or commented, term in profile, exclude keywords, school, same connection as another user, 1st/2nd/3rd degree. 
Pricing plans per month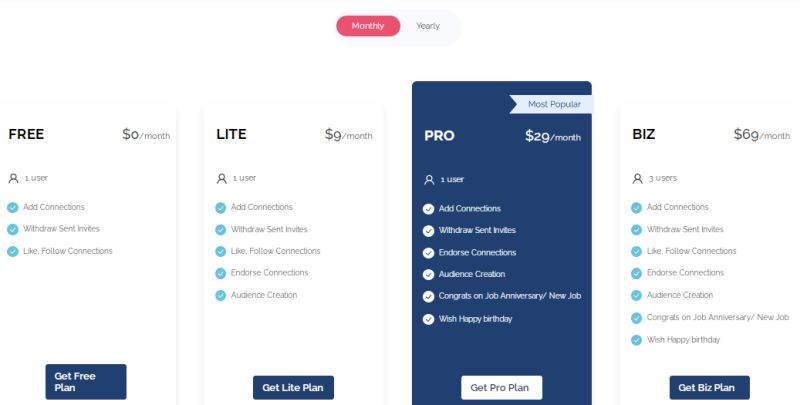 Image Source : linkhelp.io
Free plan
In this plan, you will get the features Add Connections, Withdraw Sent Invites, Like and Follow Connections and 6 other features. To get an idea about the app, you could start with the Free plan and then upgrade to the paid plans.
Lite plan
This plan is for $9 per month, wherein you get the features of the Free plan, and additional features of Endorse Connections, Audience Creation and 3 other features.
Pro plan
This plan gives you all the features of the Free and Lite plan and features such as Congrats on Job anniversary/New Job, Wish Happy Birthday and 6 other features. All of these features for $29 per month.
There is also a 3 person plan offered to agencies, details are provided when you contact the LinkHelp team.
LinkHelp has got good reviews from users due to the ease of use, outreach and lead generation features. And also because it saves a lot of time – you can set up various tasks in a couple of minutes, and thus save time, money and reach your goals.