The patio is the perfect place to relax and entertain guests. You can host a BBQ or a dinner party, or just enjoy a cup of coffee on your patio during the day. The patio is an area that everyone loves!
In this blog post you'll find some trendy ways to decorate your patio for any occasion, including day-to-day use.
 1. Lights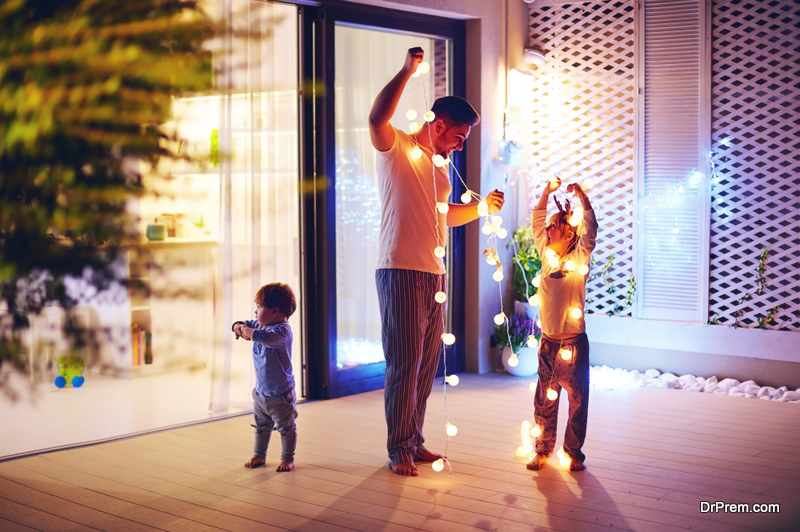 You can start by hanging string lights on your patio. Stringing them up is so easy to do, and they are the perfect way to create a cozy atmosphere while you sit outside in front of the fireplace or cook dinner. Fairy lights are the trendiest string light at the moment, adding a beautiful twinkle to every evening.
You could also hang some lanterns if that is more your style. There are many various lantern styles out there to match a variety of aesthetics, from traditional to modern, there will be one perfect for your patio!
2. Flowers & Plants
Another great idea is to decorate your patio with flowers and plants. Flower pots are an inexpensive decorative item that adds color to any patio – especially if paired together using contrasting colors like white flower pots against green leaves or red flower pots against blue succulents.
Having flower pots on a patio is great if you live in a small apartment and do not have a garden, it adds a nice touch of nature to your area.
You can also plant flowers directly in your patio in a mini garden bed, if you have an outdoor space where the sun shines for most of the day.
You can also put some potted plants on your patio floor for decoration! Outdoor plants are great patio decor, and they can help you out with keeping mosquitos away (and thus protecting your guests). Popular outdoor plants include succulents, lavender and cactuses.
3. Furniture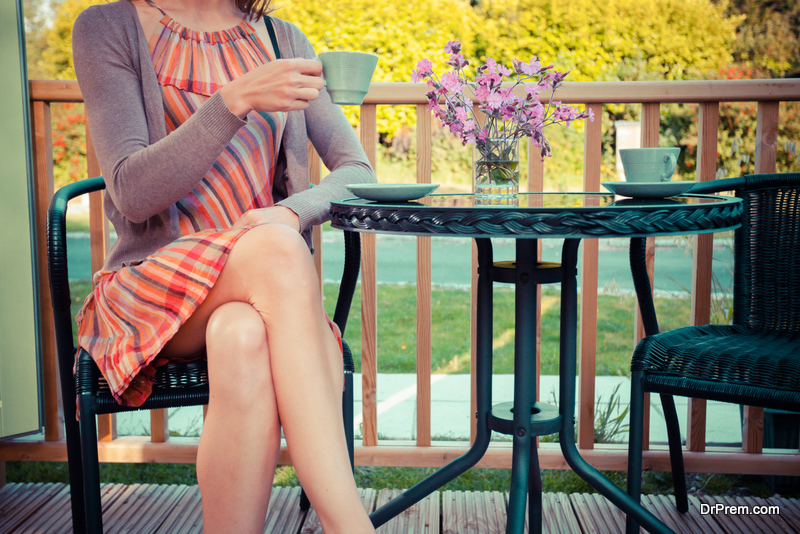 Do you want something rustic, boho, or timeless? Outdoor furniture decorating can be difficult at first if you don't have a style or theme in mind, but thankfully a bit of inspo online can help plan the aesthetic theme of your outdoor space.
When decorating a patio with furniture always keep light-weight items in mind to make moving them around easier for yourself when necessary. Make sure you have correct outdoor seating, because not all furniture is weather-proof!
4. Floor Cushions
If you want something more subtle instead, try putting down floor cushions for seating! Floor pillows make it easier to get comfortable when sitting out on your patio all day long while reading a good book or just enjoying the sunshine.
Just remember to bring them inside before it rains!
5. Outdoor Rug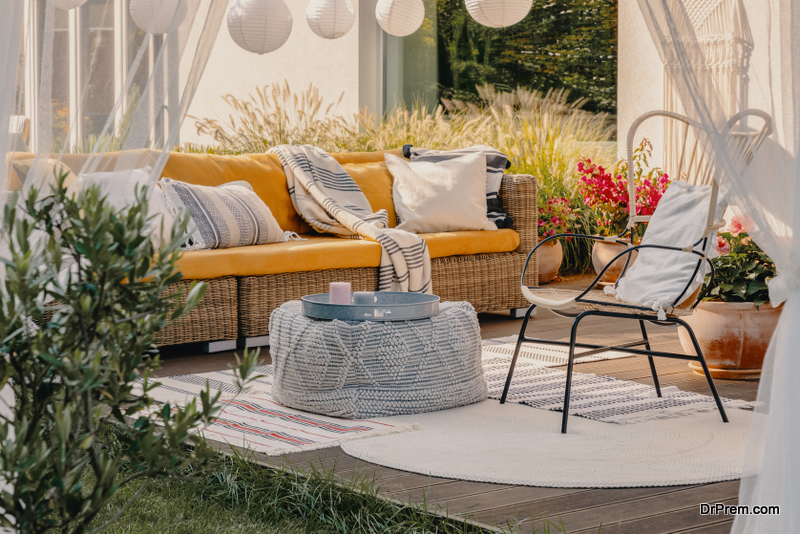 If you have a patio table, try placing an indoor-outdoor rug underneath it to protect its surface from wear and tear. This is especially useful if you plan on having guests over more often that will be coming in and out of your patio with their shoes on throughout the day. Some great choices are rugs featuring modern patterns – these are trendy right now so they're perfect for decorating any patio!
6. Garden Gnomes
You can even buy tiny garden gnomes as decorations! These adorable little figurines look fantastic sitting atop flowerpots or by themselves next to small fountains. These are great decorations, especially if you have children or are a child at heart.
7. Umbrellas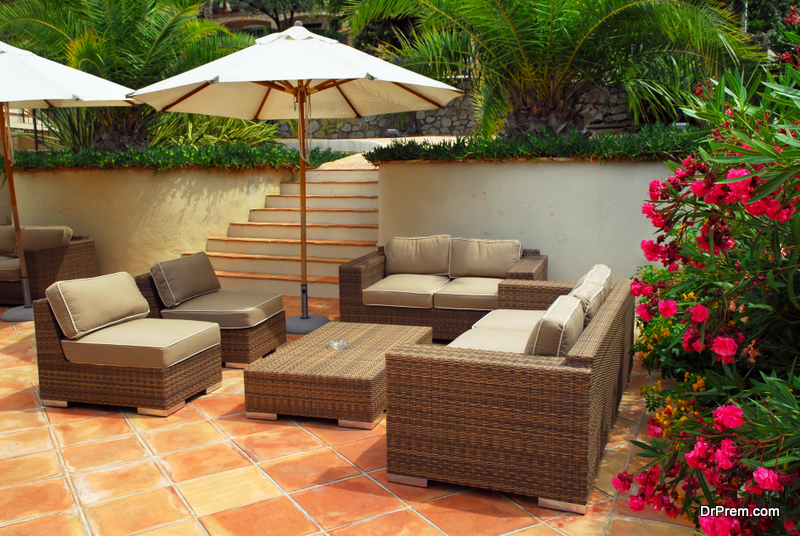 And finally, if your patio is in an area that gets a lot of sun, consider investing in patio umbrellas to provide some shade! This will keep you and your guests from getting too hot while sitting outside.
Portable umbrellas are the go-to at the moment, especially with multi-purpose ones you can use at the beach or on a picnic.
There you have it – some trendy ideas for how to decorate your patio! With these tips, your patio will be a stunning place to relax and entertain.
Article Submitted By Community Writer