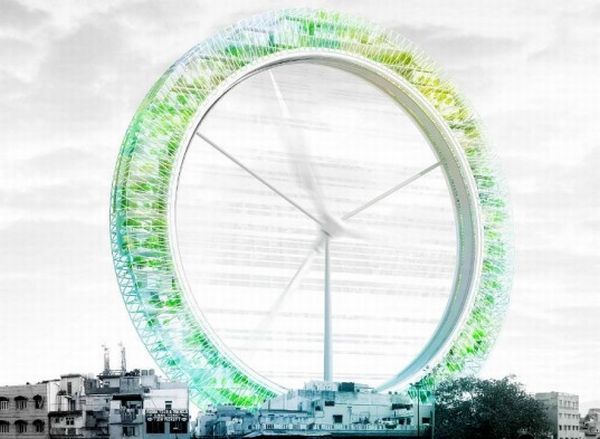 With shrinking space and heaps of material that has the potential to be recycled, Atelier CMJN led by Julien Combes, Gaël Brulé of France came with a mind-blowing idea, which won them the top position in this year's eVolo Skyscraper competition. LO2P: Delhi Recycling Center has been made keeping the capital of India in mind. Looking just like a giant wheel, this enormous greenhouse has been crafted out of different recycled car parts. Delhi comes choked with traffic which pollutes the air to unimaginable levels. Curbing this menace will be the wind turbines inside the structure that will act as a pair of super bio-lungs to filter air.


With new vehicles and mode of transport pouring in, resourceful polluting vehicles are being shown the junkyard. But Atelier CMJN's idea to build a circular skyscraper out of such discarded vehicles is another step towards saving the ever depleting environment. LO2P comes clubbed with a power plant, a recycling center and an air filter which gives out dirt free air, food and energy. The setup comes attached with rotating filters which whiff out fresh air in the city by arresting suspended particles. On the outside the recycling loop acts as an arrangement that has a large wind turbine and photovoltaic panels which give clean energy. Producing food and bio-fuel out of waste heat and carbon dioxide is the recycling center at the base.
LO2P will cleverly clean the air and also convert waste into useful products, that too by befriending nature.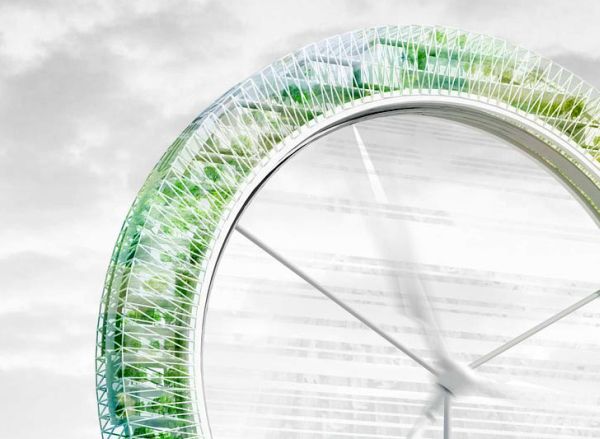 Via: Inhabitat