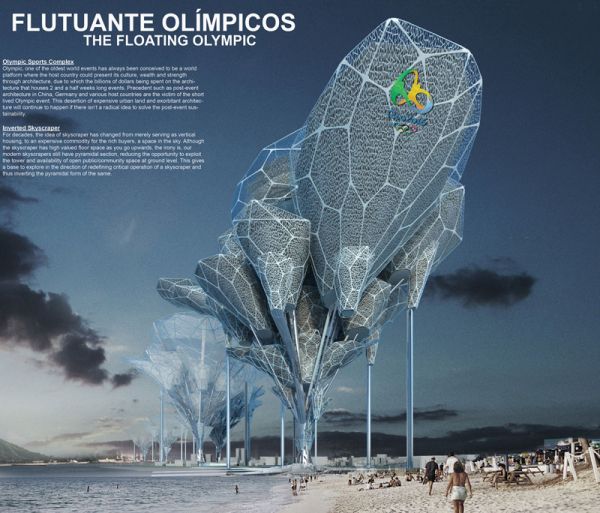 Olympic Games in today's modern time means luxury served in front of players and all the visitors by the host country. An apt way to show the culture and amount of money a country has to spend. But there are some who feel it is a total wastage of resources, time and energy. To overcome such a situation, Floating Olympic Complex will be crafted which will be the first vertical architectural wonder.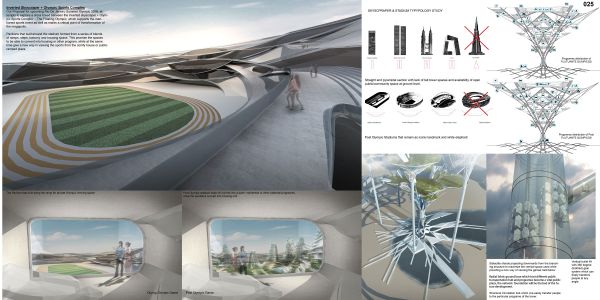 Serving as a perfect host will be large-scale upturned skyscrapers which will be turned into a floating city inspired from a mushroom, an umbrella, shell make-up and stalactite arrangement. This city will consist of houses, recreational areas and office space as well. The idea may come to life in the upcoming games in Rio de Janeiro, Brazil which will flip the whole game viewing experience. The whole structure will perfectly rest on huge platforms coupled with a cluster of structural elements and cleverly laid branching system.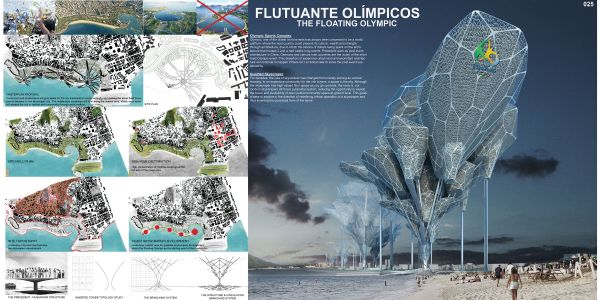 Keeping in mind that these areas on which Olympic Villas and stadiums are erected are hardly used afterwards and hence die a sad death day after day, once the two and half week games come to an end. This whole situation has been tagged as the 'Post-Olympic Syndrome'. Hope such a useful idea will help countries do away with this syndrome.
Via: Evolo