Origami is a way of creating beautiful forms out of a piece of plain paper, it looks simple but the art is quite complicated to master. The recreational activity is very popular in Japanese culture, but recently it has been highly practised throughout the world. If you want to unleash your creative side, below are some amazing examples of paper origami and related designs.
Batman Origami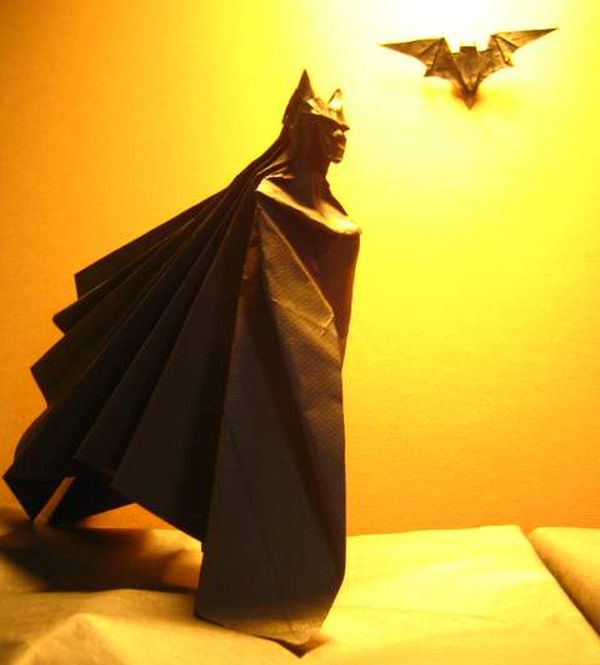 The memories of childhood will be brought back with the fantastic version of Batman origami. With this creative art you can now turn any piece of paper into your favourite superhero. Batman looks great in the folds of paper presented by origami. The origami Batman is the work of Brian Chan, his creations also include lot of insects beetle, centipede and other comic book characters.
Pegasus Origami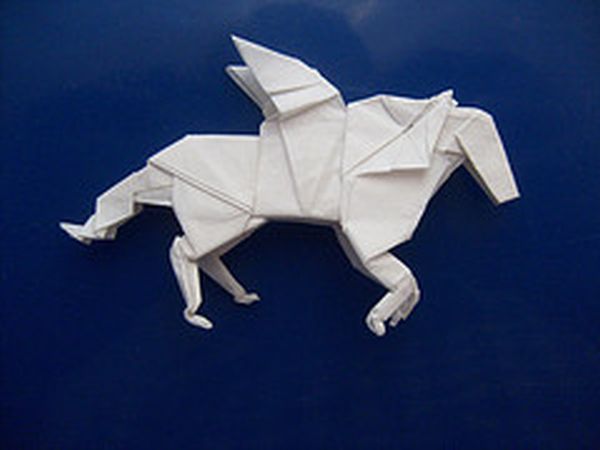 This model is complicated to look at and more complex to make. Though this origami piece looks time consuming, but with patience and dedication rewarded the efforts of Anibal Voyer, who succeeded in moulding paper into this beautiful shape. Any ordinary piece of paper can be folded into such astonishing art that you have never imagined.
Detailed Classic Monster Figures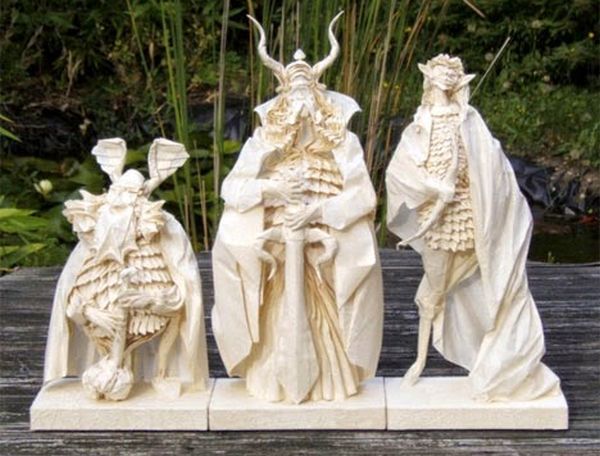 Eric Joisel is known for his art works and complex sculptures that take almost years to complete. In Joisel's view, the process is like a scientific method, taking ideas from legends and myths like hobbits, fairies, dwarves and many others.
Emotive Paper Figurines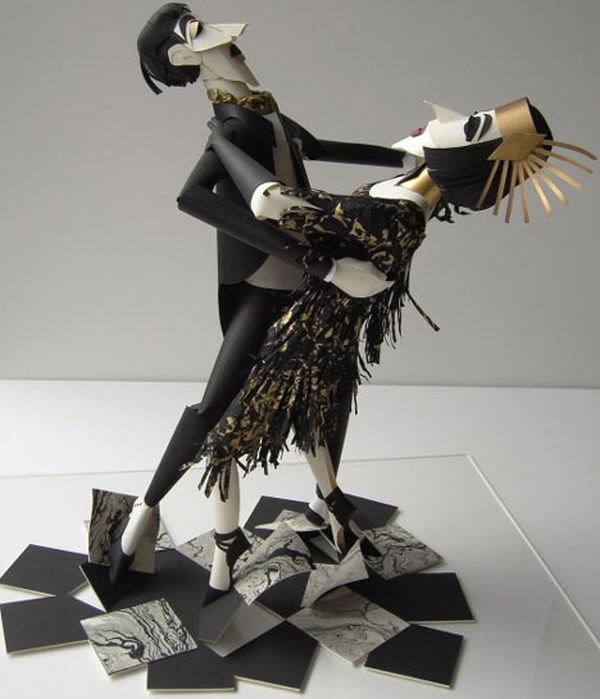 Sher Christopher makes paper sculptures with the intricate masks, costumes, and hats looks like characters from the play. He collects variety of paper with different texture from all over the world, the weight and how the paper feels is helpful in making the hair and gown of the paper characters. The detailed work shows the neatness and perfection in his hands.
Spider Man 3D Origami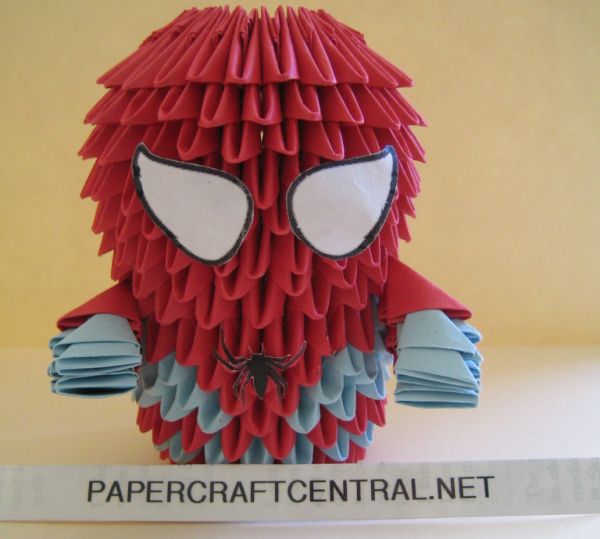 Image Source : PaperCraftCentral.Net
There's another dimension to origami, some dedicated artists presented their craftsmanship with 3D origami. Spider Man 3D Origami is one of the example out of many creative pieces, made by using 380 units of Chinese modular triangles. These 3D origami pieces need time and your patience but they are really rewarding and they always make great gifts.
Summary
Origami is an art that goes back to history, it's a traditional art but if you want to learn it; it's not that difficult though it requires a quality time and your dedication. You can find many ideas and step by step can make your own paper craft. Those who love creative art and designs can even practice making complex and beautiful origami.