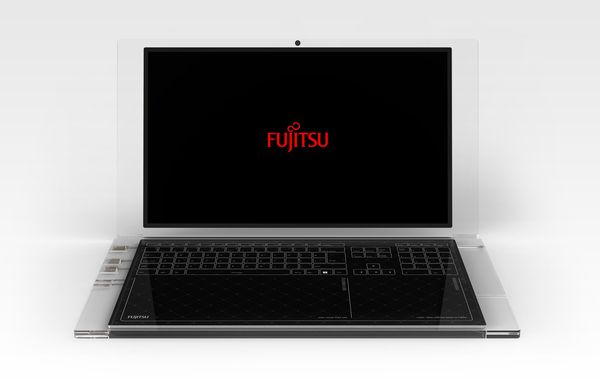 Modern innovations in technology may have empowered us with some of the most advanced gadgets or tools to ease our lives, but one can never ignore the untamed furies of the Nature that could negate all our establishments with just a single stroke. The catastrophe that brought Japan to a standstill few months ago is one recent instance validating the persuasive authority of the Nature. However, the Nature also has a bright, beautiful aspect that injects refreshing spirit to invigorate humanity.
Strapping up the virtues of Nature, designer Andrea Ponti has come up with a laptop concept called the Luce (meaning light in Italian) that feature double solar panels to ensure added battery backup for your endless work sessions without any interruption.
Made using clear polycarbonate, the sustainable laptop integrates one solar panel on the top and conceals other under the transparent touch-keyboard to ensure nonstop recharge, during the stand-by as well as use mode, throughout the day.
Combining the modern technology with the natural phenomenon, the wireless device allows uncluttered workflow, while adhering to a clean and green lifestyle.
Via: Andreaponti