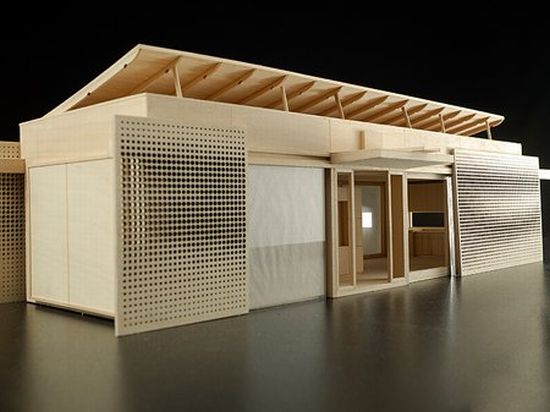 Students of Virginia Polytechnic Institute & State University have designed a solar powered house responsive to both user needs and environmental conditions. The open plan house called the LUMENHAUS combines flexible architectural design with passive energy systems and smart appliances to balance comfort with energy efficiency.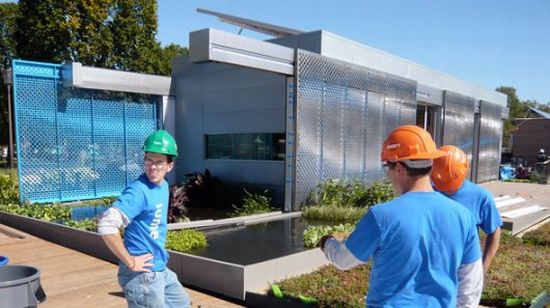 Built from renewable and/or recyclable resources, the house harnesses solar energy through solar panels installed on its roof. The solar powered house is equipped with an advanced building façade called Eclipsys System. The fully automated has two layers: a metal shutter shade and a translucent insulating panel. The metal shutter gives protection from direct sunlight. The sliding insulating panel made from translucent polycarbonate and filled with super lightweight, highly insulating translucent material called aerogel provides insulation without blocking natural light. The system doubles the floor space and operates naturally to capture sun's energy according to the heat requirements of the house.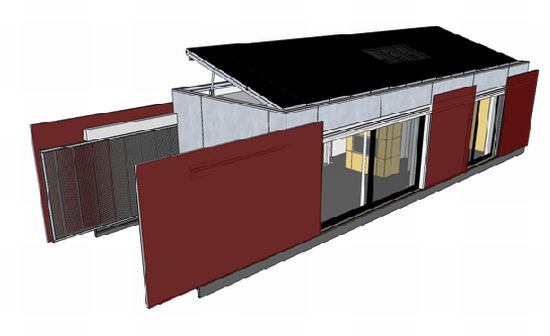 While a meter records the energy use, any extra energy generated by the house can be sold back to the power company or used to power your electric car. The house is equipped with computer automated controls, which can be activated via iPhone or iPad, allowing the house to automatically adapt to changing environmental conditions. Interestingly, one can control and optimize the well being using color temperature of the white lights.

Solar powered LUMENHAUS recently won an award at the 2010 Solar Decathlon Europe.
Via: Gizmag