Major Advancement by Toyota Limited Sedan in 2013
The Toyota Company modernizes the 2013 sedan version
A major breakthrough in the world of technological cars, Toyota will be launching a limited edition of 2013 Toyota Avalon with advanced modes and some cutting-edge technical facilities. The Japanese automakers have joined their forces to introduce the first vehicle in the world which will facilitate wireless charging capability without any trouble of fuss over several cords.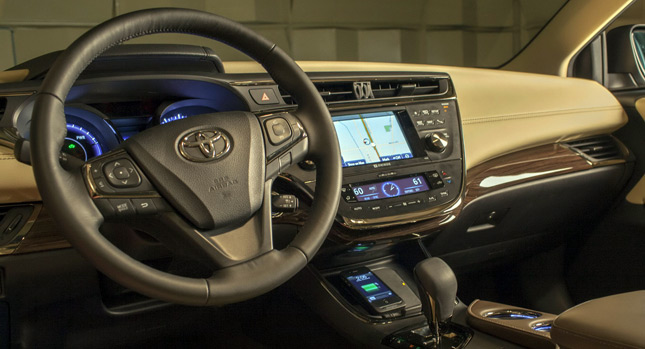 A big surprise for Toyota Avalon Buyers
2013 Toyota Avalon Limited comes with an exclusive package of in-console Qi wireless charging which allows drivers to charge their Qi- enabled wireless devices without any difficulty. The Avalon Limited Technology package will include this Qi system along with Dynamic Radar Cruise Control, Automatic High beams and a Pre-Collision System.  Many auto buyers are comfortable with their high- tech phones but the use of them will become drastically easy from the coming year, thanks to the Japanese masterminds.
The charging pad is placed in the center console of the Avalon, just beneath the HVAC controls and the car's radio.
Chief engineer of Toyota Avalon proud
Randy Stephens, chief engineer of Toyota Avalon sedan is ecstatic about its launch and says that there has not been a single major hit among the world of vehicles before this. Toyota's continuous effort in making the Company rank No.1 has been totally fruitful with this invention to improve the consumer experience. Avalon Limited has offered a huge relief to buyers who have very little time to charge their phones at home. So they can avail this modern technology of wireless charging in the car itself to enhance their lifestyle and thus Toyota commits in serving consumers with the best possible innovative ways and high technology themes. This edition is also served with Intellitouch controls and three TFT color screens.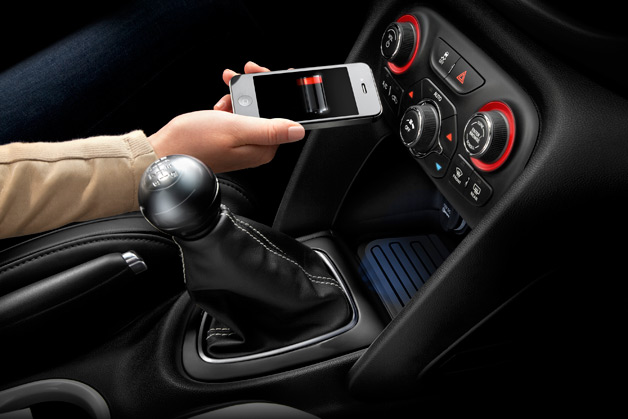 There are 34 mobile phone models which has a built-in Qi wireless charging, also, for others, there are various add-on systems to suit the consumers.
Toyota claims this technology to be world's first
2013 Toyota Avalon Limited will probably be called as the "World's First Application of Qi Wireless In-Car Charging", though it is not clear whether Chrysler's in-car wireless charger is easily compatible with the Qi charger. For this, Toyota has decided that they would consider themselves to be at fault if there are any technical errors. It is also believed that there is also an accessory which is removable called the Dart's charging map which falls into the center console rather than being integrated in the console.
Some unique stuff about the wireless charging facility
A Qi compatible phone is necessary to set onto the infotainment pad to use the Qi charging. Phones such as Google Nexus 4 and Nokia Lumia 920 are applicable sets. The owners have to serve their car with a charging sleeve, with the help of which incompatible phones like Apple iPhone can be charged. This $1,750 package is filled with different kinds of technological advances such as radar cruise control, pre collision system, and automatic high beams. It would have been convenient for consumers to make the charging capability less expensive but the Toyota makers say that this technology will provide immense satisfaction to people and they have taken a lot of patience and innovations to make up this complex mechanization.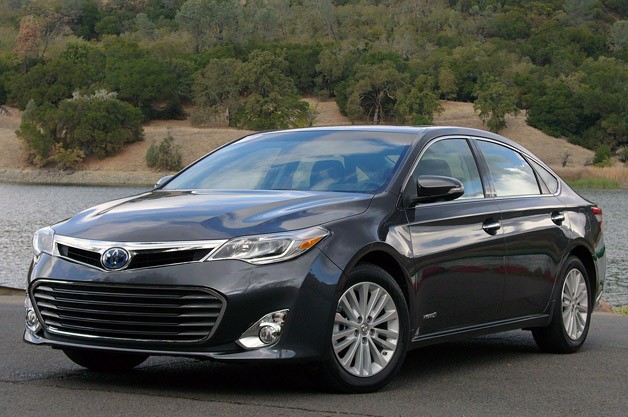 The basic facilities
Apart from the in-charging capability, 2013 Toyota Avalon Limited also has onboard navigation apps that can be used for turn-by-turn directions. The SiriusXM Satellite Radio Connection is another feature which can be used by the drivers for providing weather, traffic, sports and stock market news from time to time.