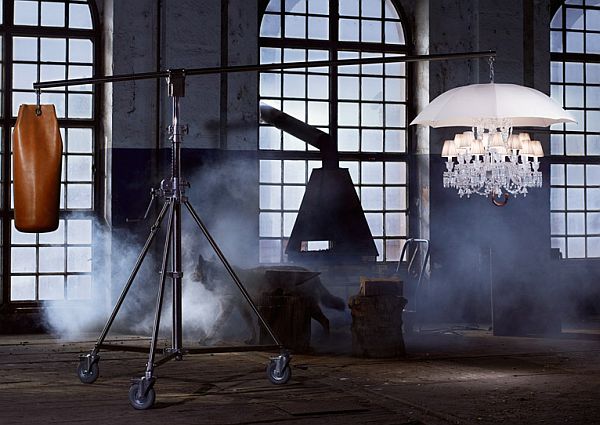 On display at the ongoing Milan design week 2011, the Marie Coquine is an ultra chic lamp with feminine hues. Set to be available by July 2011, this limited edition lamp has been designed by the French designer Philippe Starck. Set over a wheeled steel tripod this standing lamp is definitely a connoisseur's delight.
With dimensions of about 14 feet in length to 9.3 feet in height, this lamp has, at one end of a pole based on the tripod, a saddle stitched leather punching bag; and at the other, a 12-light chandelier integrated into an ivory canopy umbrella with a chestnut wood handle at the base. This contemporary designer touch not just softens the cast light, but also adds to the fusion of modernity with heritage.
And add to it, the portability afforded by the wheels; and weight adjustment using the punching bag for leverage of the chandelier's height, gives a whole new meaning to the "classic chandeliers." With this designer variation, Philippe Starck has therefore not just managed a re-interpretation of chandeliers vis-à-vis their modern day sensibility but has also pulled off an amalgamation of fantasy with reality.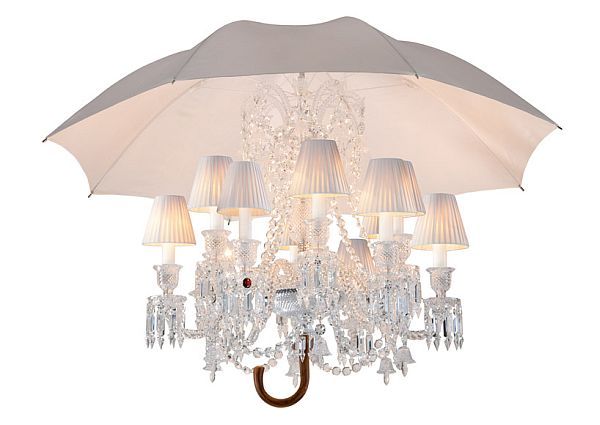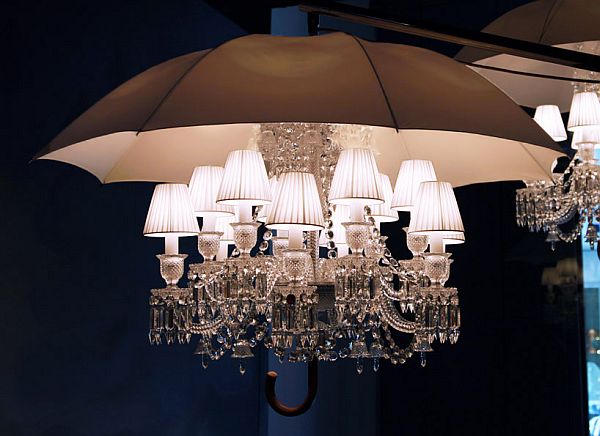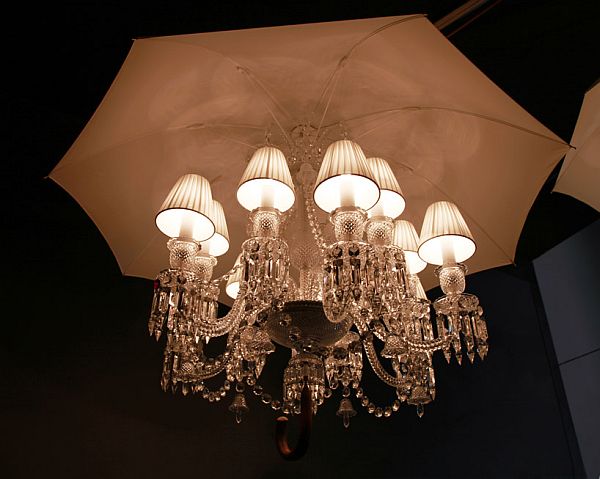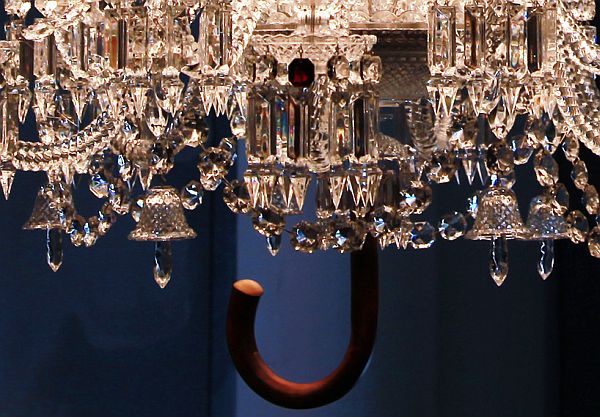 Via: Designboom