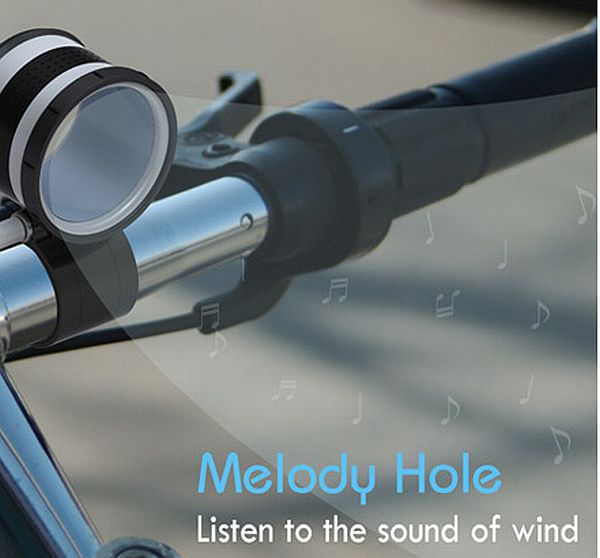 Bicycles keep getting an overhaul every now and then as people are fast switching to this mode of transportation. Moreover, it is a good way of burning those extra calories and keeping in touch with our beautiful environment. While a ride is incomplete without music, plugging earphones, however, can prove to be a little risky. An alternative is a speaker wedged on a bicycle. Melody Hole designed by BAE Sungchul and PARK Youngho from Korea is one such device which will entertain you, but with a difference.
The piece of equipment makes good use of wind and converts it into music without much struggle. Music is produced with the help of film-form speaker that has been embedded inside the simple holes. This produces soothing music by using the properties of wind in an apt manner. Whether you are riding a bike for fun or going somewhere, music will travel with you. People of all ages, from kids to adults can enjoy the tunes and be sure that they are riding with all the safety measures intact.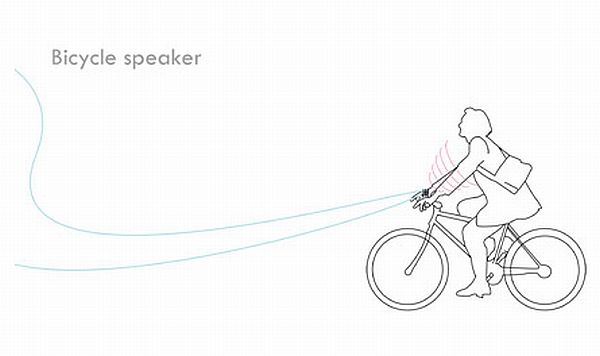 So, forget listening to same tunes everyday as the Melody Hole will fashion fresh music every time you ride a bike. Hence, the contraption will keep you entertained. Bicycle usage has forced designers to come up with unique products, but Melody Hole is quite unique and amazing as well.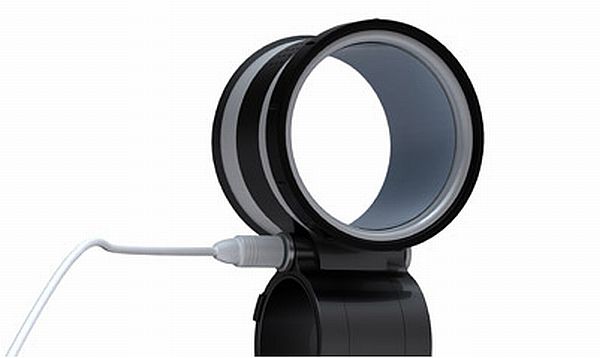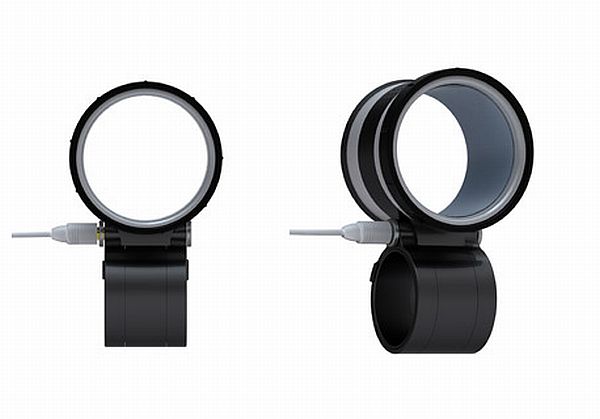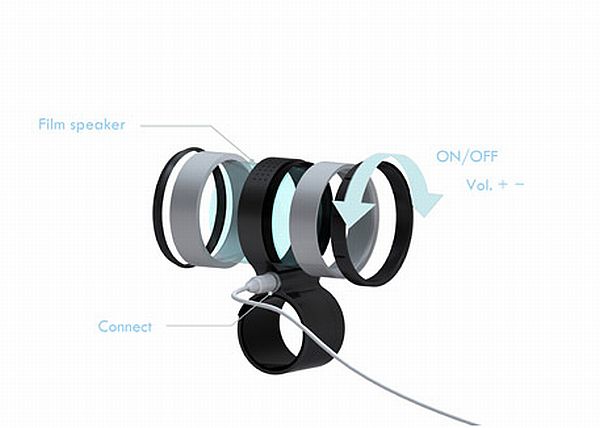 Via: SCDC