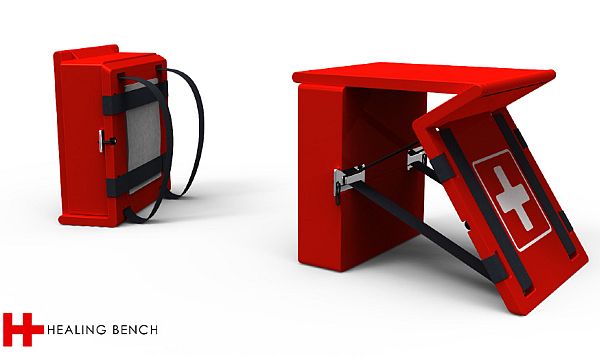 Adrian Candela, a bachelor of Science in Industrial Design from City College of San Francisco recently announced his new project 'Healing Bench'. Prior to it, his project Package Seat was widely acclaimed for its innovative design and portability.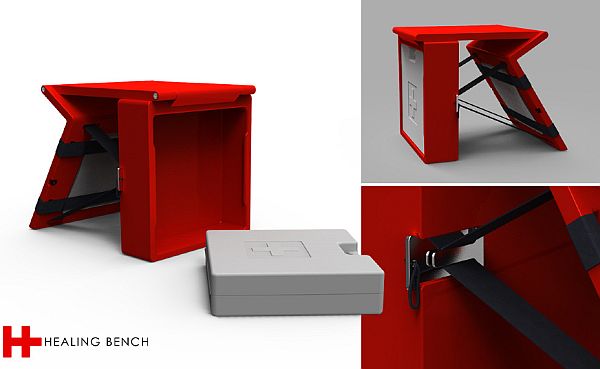 This Mexican has designed this bench with the capacity to hold a first aid kid along with a blanket. Moreover, owing to its peculiar design, this bench can be easily converted into a backpack to be carried along. He drew his inspiration from kayak designs and medical stretchers to create a piece of furniture that can come handy in disaster relief situation to serve paramedics.
Thus, Adrain started with taking the original piece of furniture to work out his ideas on it. He used roto-molded polyethylene process to design this piece of furniture. Apart from its utility, the elegant design and durable finish of this furniture will make it a success in the market.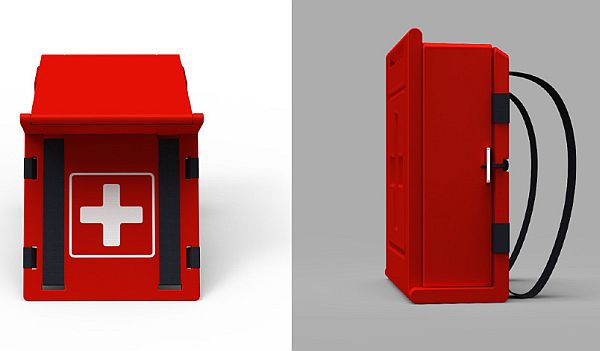 Via: Adrian Candela