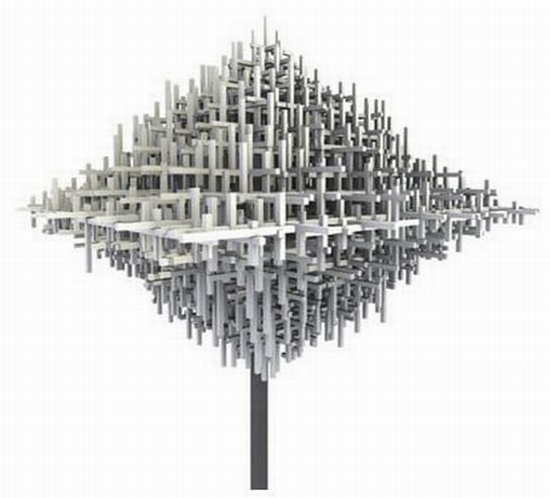 Rightly named, the Metropolis lamp reveals all the unique, but sophisticated and convoluted natures that define a metro in real. The design seems to have been created involving all high-tech rendering techniques and mathematics. Whatever, the state-of-the-art lamp is simply stunning. Hats off to Jiri Evenhuis for Materialise for coming up with this amazing piece of work!
The use of a rapid protyping technology is thoroughly reflected form the Metropolis .MGX lamp series, named so, which is the file extension for materialise's propriety software. Interestingly, a unique .mgx file renders each product of Materialise, accompanying it on a cd-rom – allowing the 3-d material printing process with unlimited freedom for designs, far beyond what the traditional manufacturing processes can.

What gave birth to such intriguing design is the technique used – the SLS-Selective Laser sintering. With all these flexibility with designing this intrigue piece of amazing art, the Metropolis .Mgx lamp is priced at $2,440.
Via: pricy-spicy