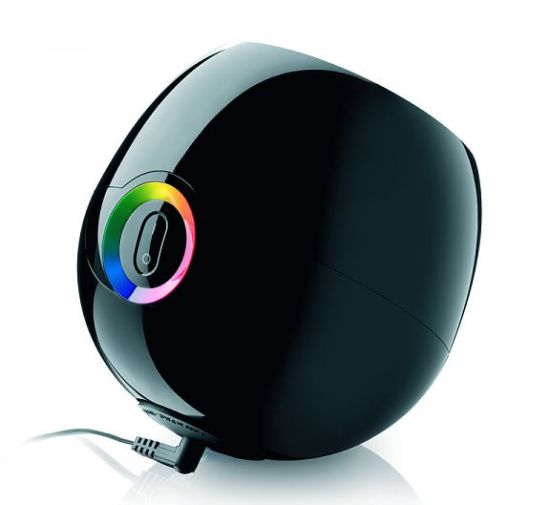 For those who felt the larger version of LivingColors LED Lamp, released last year, was a bit too pricey, Philips presents a cheaper and smaller alternative. The Mini LivingColors has 256 different colors to set the perfect ambiance and brighten up your surroundings. Even though the device lessens the number of colors and size, it more than ups its predecessor on the design front. The mini edition looks quite different and, some might say, better than the original! Philips Mini LivingColors does not let its smallness come in the way of the intensity with which it shines. Another change is that this version does away with a remote control altogether. Instead Philips Mini LivingColors has an iPod-like integrated color wheel. Here are specs from the seller:
• Choose from 256 different colors or loop continuously
• Long lasting high powered LEDs (red, green, and blue)
• Intuitive color wheel to select color
• Energy consumption 7.5 W
• 230-240 v
• Light Output: 70 Lumen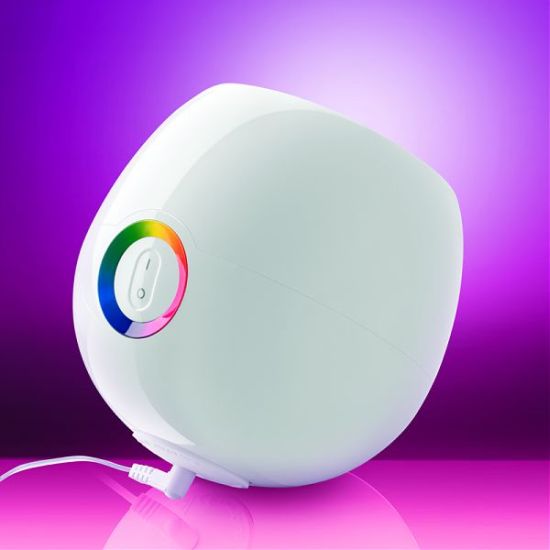 The device measures 27.7 x 19.2 x 20.2 cm and comes in two variants: black and white. It hits shelves at the end of September but is available on pre-order for £85. So what's holding you back? Philips Mini LivingColors promises to make your home as colorful as can be.
Via: Geekalerts