Use of bold or neutral colors
The idea is simple geometry with properly intersected squares or rectangles. This type of style of décor gives one a feeling of more space and movement area. The dwellings usually have stark white walls as a background with one wall highlighted with a painting or a floral, geometric pattern. Mostly white or black or sometimes various gradations of gray or bluish gray colors are used to give a signature statement. Low level contemporary styled sofa occupies the living area. The motto is "less is more."  Use red or black furnitures against the neutral wall colors.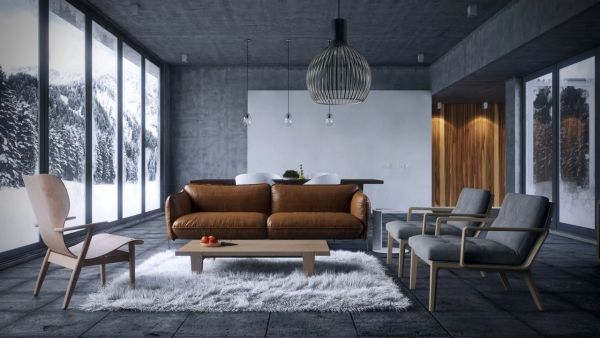 A sleek look gives a neat look
Though the basic is "less is more", the furnishing does not come cheap. Through simplicity and careful editing of designs, one can create that impact of minimalism. The furnishings and accessories are carefully chosen so that the eye of the one dwelling in can have the feel of space. The flawless balance is to be skillfully planned. Lot of stained glass can be used and stylish designs that reflect youth and the taste of the owner.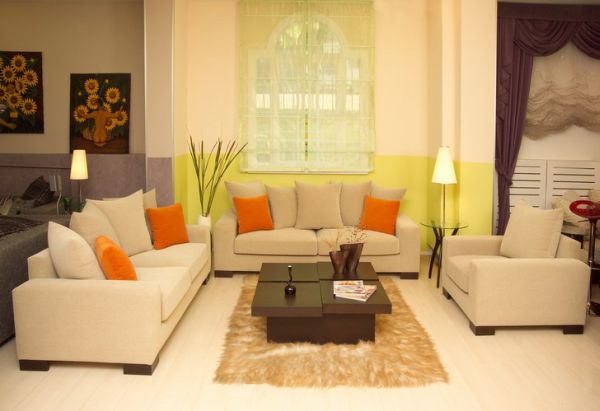 Striking designs 
But while planning one must keep in mind that the final touch should not become cold. It should give out the warmth of joy in every corner. Every object in the room should be able to breathe. While planning the bedroom  don't throw pillows all around the bed. Just keep two pillows on the bed, matching with the neutral colors of the bedspread. Each piece in the bedroom should have its importance and when you enter the room at the end of the day your mind remains clear. Use a patterned carpet and keep the windows, sliding with no curtains. A well lit room adds beauty to the accessories. Usage of right asseccories gives a good amount of storage system who hates clutter in all the rooms including the kitchen. 
Using the basic constructing materials like wood, glass and metal makes the home eco friendly. The idea or the skill is to use the old and the new interior designing technology.
Summary
Minimalistic interior designing is in vogue which has been inspired from the Japanese tradition of Feng Shui. It targets to keep the room clutter free, cutting down the décor to bare essentials only to be dictated by their functions. This type of décor is not for everyone and is very upmarket with a notch cut. The blend is purity with soothness in the eyes and body.