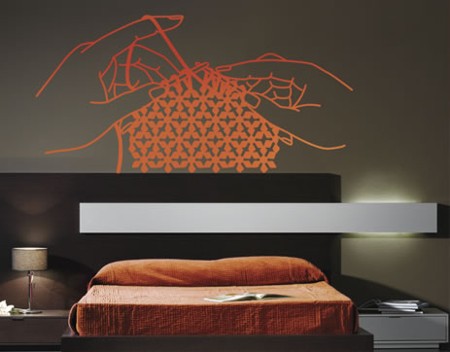 The walls are the most significant structure of every home. In our pursuit for the ultimate home decor, we experiment with different things to beautify the walls of our home in the most unique way. MIRAentuinterior's concept is a novel way to glorify your walls, giving form to your most favorite fantasy.
It's a unique concept which is similar to a painting, but free from the limitations or bondage of a frame. It works on a system very similar to the heat-transfer stickers. The design of your choice is created on a sheet using durable colors, which is then transferred onto the wall. You can choose from the 24 available colors to blend it perfectly with the color of your wall.
The installation is a very simple task consisting of a series of simple steps. There is a vast collection of designs to choose from. The design is available in three sizes – 100cm x 50cm, 150cm x 75cm and 200cm x 100cm. The prices are €95.00, €125.00 and €140.00 respectively.
Click here for more details.