Do you love going out on treks and other fun expeditions but that homely side of you just does not let you follow your dreams? The mere thought of parting with your home disturbs you and you let go of the adventurous life. Well, there are some amazing mobile dwelling concepts that help you to take the same comfort of your home along on the trips that you always wished to take. Following are some mobile dwellings that do not let you miss your home the least while you are out on a fun trip.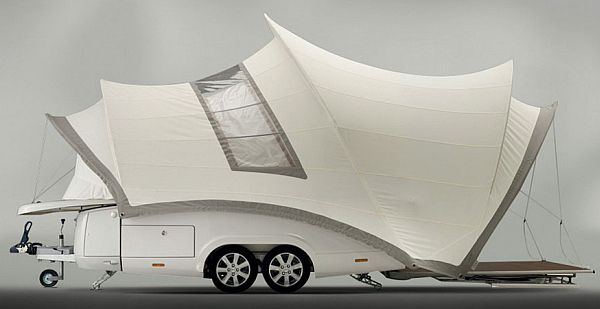 Opera House
If you are the one who has a penchant for outdoor activities but you do not even like the thought of leaving your home, then this particular concept would surely receive a great deal of your attention. With this concept mobile dwelling, you can be out to enjoy the activities you love along with the comforts of your own home. Opera is a mobile dwelling concept that is a fully functional home on wheels. It includes two electrically adjustable beds; ceramic toilet, hot water and air fittings, and many other features that will not let you miss your home. It is superb concept by Ysin, who got the inspiration from the Sydney Opera House.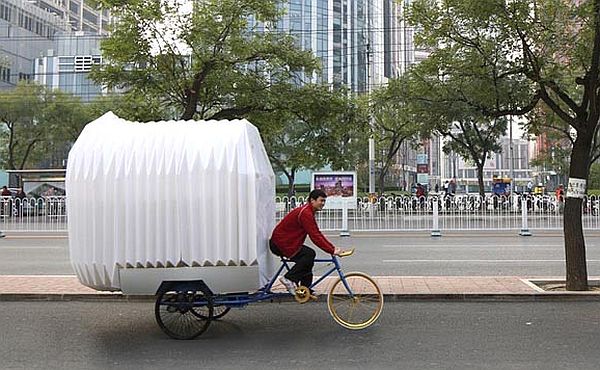 The Tricycle House
Unlike most RVs the tricycle house concept is a green concept because it uses paddles to move from one destination to another. Not just this, this amazing mobile dwelling consists of many foldable pieces of furniture that makes it pretty well furnished so that you do not miss your actual home much. A tricycle holds a full-fledged home structure that is made from a thermoplastic polymer.
The house is so flexible that when it is in a folded state, you just cannot imagine the scope and area it covers. Once unfolded, it offers a bathroom, bedroom, water tank, and a nice seating area. There is no electricity in this home, but during daytime, the translucent polypropylene material lets enough light in. If you wish to have a portable land along with this tricycle home, you can avail another concept that is of a tricycle garden.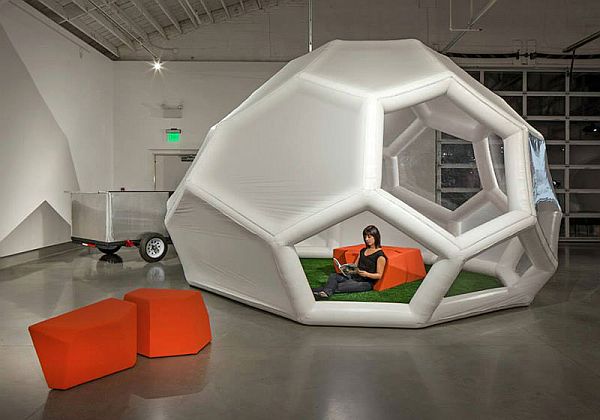 Inflatable dwelling
This is a superb mobile dwelling that is a brainchild of Min | Day, an architect based in San Francisco. You can take this inflatable home along on a trip so that you do not miss the comfort of home.
Summary
The mobile dwellings double the fun factor of outdoor trips, as they add the supreme comfort to a trip that one gets at home.