Sennheiser is one of the world's reputed private audio companies and it is founded in the year 1945. This popular German company has been producing a wide range of products like telephony accessories, headphones, microphones, avionics headsets, business and professional applications. The accessories which it is offering have lots of demand throughout the world. The quality of sound of sound which their products deliver looks truly amazing! This great firm had recently planned to be a partner of European fashion label. It is planning to bring out some new and trendy designs by being in partnership with this European fashion label. No doubt in it, the upcoming products of this company are going to rock the world with high quality sound.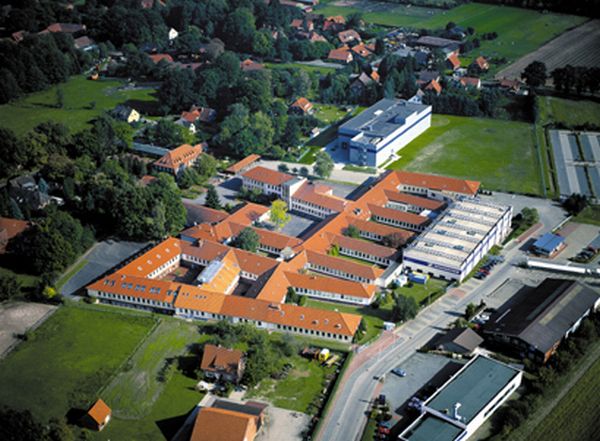 Its head quarters are located at Hanover, Germany, Saxony, Lower, and Wedemark. With 2183 employees it is earning around 513 million dollars every year. We can just imagine how popular it is on seeing its revenue! This audio firm had teamed-up with Drykorn, a European fashion label. This partnership had resulted in the formation of fabulous momentum headphones. This headphone really looks fabulous in style. In fact this would be the choice for those who are looking for something stylish and unique. These 2 firms have decided to give an extra push to the momentum by organizing a competition on the Pinterest known as 'Momentum for the beautiful people'.
This competition has created a great popularity for their momentum headphone. In fact it added a great style to the product! The entrants of this competition have to create the mood boards on a photo sharing site by using different ideas, products and designs which complement Drykorn's and momentum headphone styles. His audio firm has already finished designing the pin boards to both the black and brown versions of momentum headphones by using Drykorn pieces. These companies has also introduced a Hash tag'Momentum for the beautiful people' too.
Four people will be chosen as the winners in this competition by the judges, while each winner will be awarded 650$ price money by these firms. The specialty of these headphones is that they are designed in a very eye catchy way with high quality materials. These materials assures for high standard performance. No other company had designed such a stylish headphone ever! Due to all these reasons this headphone has become the perfect choice for those who are looking for stylish and quality headphones at an affordable price.
You will definitely love it for sure due to its unique style and quality of sound which it delivers. No other in the world had designed such a fabulous headphone ever. The people who love the fashionable accessories can opt for this to look trendy and stylish. No doubt in it, this is one of the finest and stylish headphones of the world. As the momentum headphone is designed by using high quality parts, it lasts for a long time. You can find this headphone in all the online audio accessories stores.
Thus you can buy them directly from online to enjoy it! Unlike other companies these firms haven't tagged high price to their headphone. They have tagged it a very affordable price in order to make it available for all the people from different backgrounds. As they are available in both online and offline stores you can purchase them from any of the stores according to your comfort. However, purchasing it directly from an online store will help you in saving your money and time.
No doubt in it, this would truly be a great choice for the people who want to look stylish!