There are several architectural wonders across the world. Modern architecture has truly raised the bar for innovation and the sheer number of amazing buildings we come across on a day-to-day basis is proof enough for that. Therefore, while we are marveling the creative minds of the architectural world, here are some unusual buildings that would both amaze you as well as amuse you with their quirky designs.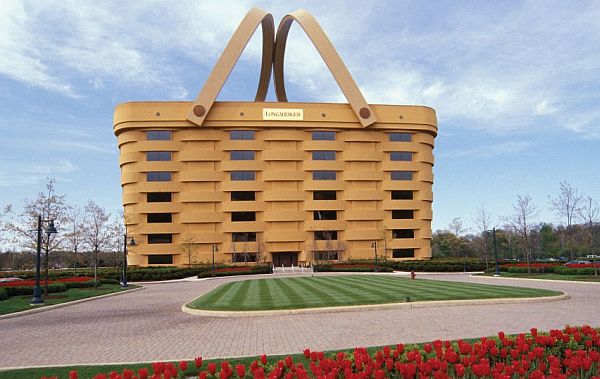 The Basket Building, USA
We guess the architect was probably thinking about that much needed picnic break when he came up with the idea for this building. Located in Ohio, the Basket Building is a 30000 square foot establishment that complementing its name is designed just like a picnic basket. Complete with an atrium and two basket handles, the Basket Building happens to house the office of the Longaberger Company, which specializes in making baskets (oh ok, now we understand the reason for the quirky design).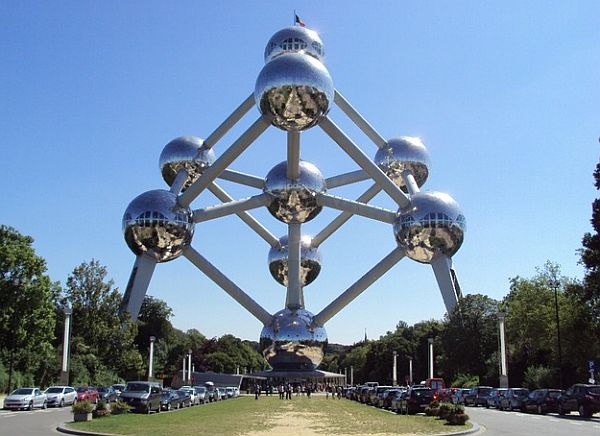 The Atomium, Brussels
Designed and constructed specially for the Brussels World's Fair, the Atomium building's design is the brainchild of designers Andre, Andre Waterkeyn and Jean Polak. The building consists of individual spheres, which connects to each other via links. The integral design looks like an enlarged (almost 165 billion times) single unit cell of the iron crystal.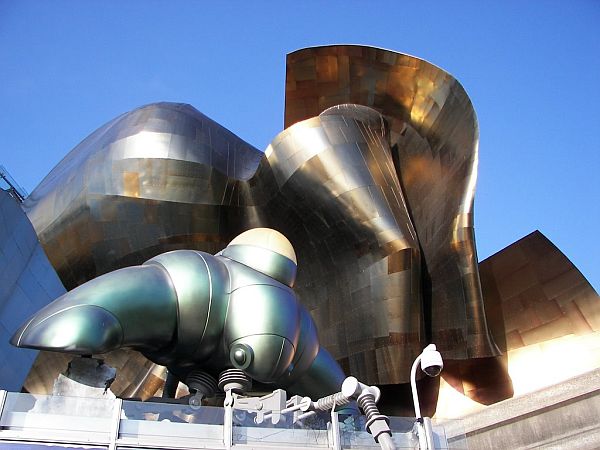 The Experience Music Project, USA
Located in Seattle, Washington, the Experience Music Project building looks like a bunch of colored odd shaped blocks placed haphazardly one above the other. However, its name more than defines the purpose of the unusual structure. The building hosts a museum dedicated to history, music, pop culture and science fiction.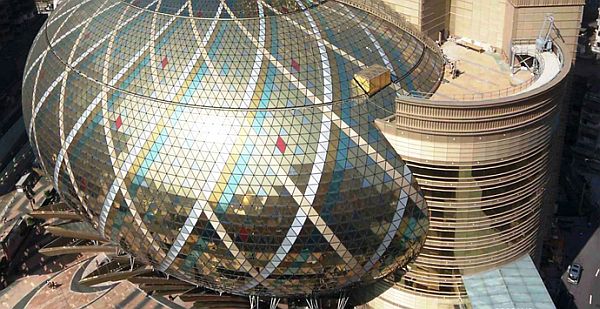 The Grand Lisbon, China
Located in Macau, China, the Grand Lisbon Hotel has two odd shaped structures placed one above the other to create a truly unique architectural piece. The bottom structure is round and wide and hosts the entrance and main foyer. The top structure is spike in appearance and towers above the rest of the city. From a distant, the building would look like a giant pineapple.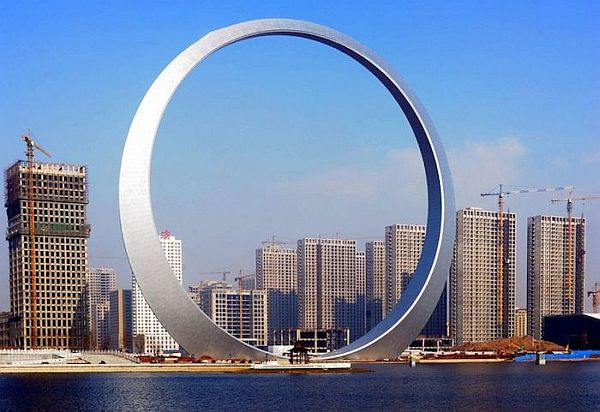 The Circle of Life, China
Trust the Chinese to come up with a truly unique building that would simply baffle you at first glance. Featuring a circular design, the Circle of Life building has been constructed using 3000 ton steel. The building illuminates with over 12000 LED lights, which glow at night, thereby giving it a unique glow that really makes it look like the quintessential circle of life.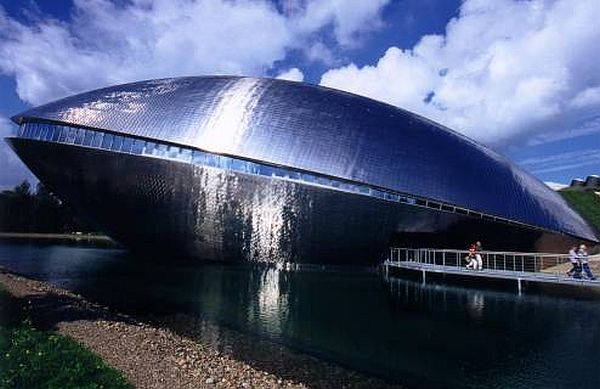 The Universum Science Museum, Germany
Located in Bremen, Germany, the Universum is a science museum that houses over 250 interesting exhibits. Built by Thoman Klumpp, the museum looks like grinning whale protruding out of the water. We rather think it looks like a crashed UFO though.
Summary:
Here are some of the oddest buildings you would come across on the earth. So do not forget to take some pictures when you get a chance to visit or see them closely.