Bunk beds have always remained the favorite furniture for kids. Apart from being space efficient, their beautiful design makes these bunk beds even more endurable and loving. They are affordable as well as extremely enjoyable for your little ones. Here we have compiled a list of five most ravishing and lovable bunk bed designs.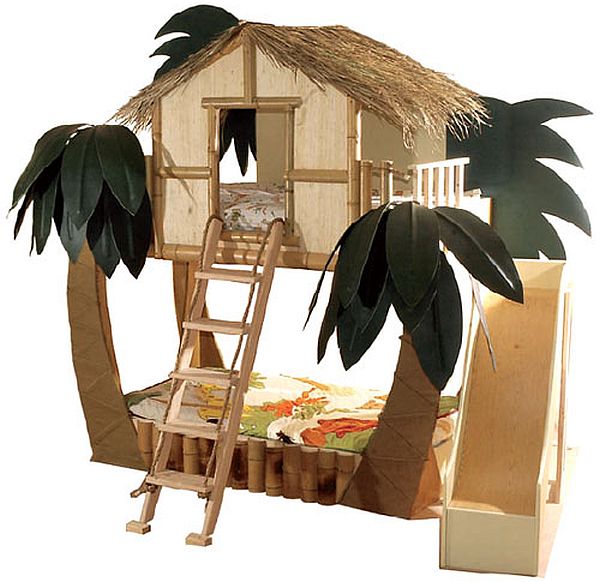 Tropical Surf Shack Bunk Bed:
Want your children to feel like they are on one of the beaches for vacations, here we are with a unique bunk bed design that is funny and resembles those forest houses on palm trees. This bed has been made out of real bamboo with a tiny slide for the tiny tot sleeping above to come down. The palm leaves give the island like feel to the bed, making it even more realistic.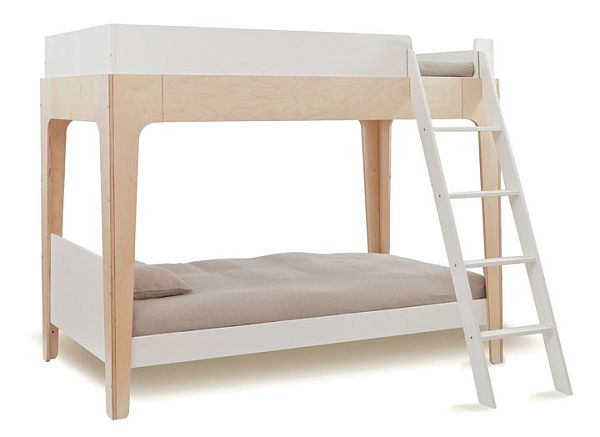 Contemporary Bunk Bed:
An elegant and innovative piece from Design Fab, this amazing bunk bed is suitable for grown up children, as it has less play options. The bed is designed keeping the modern décor style in mind and is available in various color options that would perfectly suit any kind of modern and contemporary interior.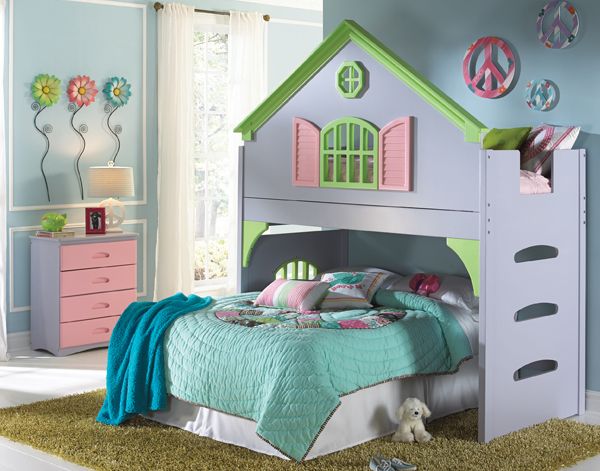 Doll House:
For the proud father of a cute little princess, here we have something extremely special and attractive bed that your little angel will fall in love with. This elegant dollhouse style bunk bed is especially designed for girls with lots of storage space, a small playroom and a beautifully designed window for the upper level.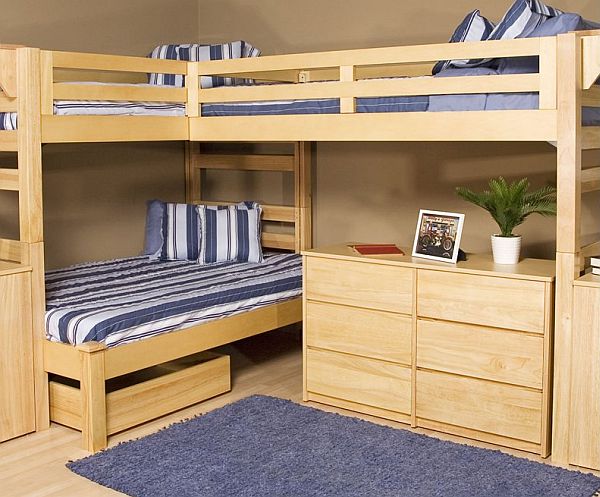 Triple Bed:
If you are someone who lives in the modern day space crammed houses, this is really going to help you out. Another unique bed in this list, it contains an additional lower level which has an extra mattress and sleeping area. It would perfectly fit inside your daughter's room.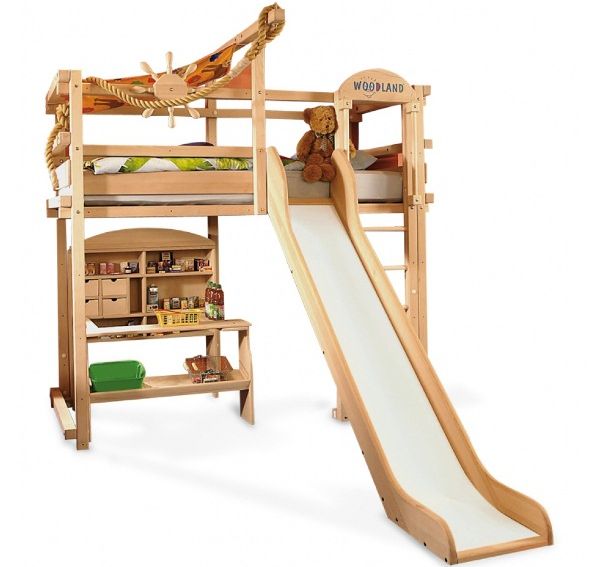 Slide Bed:
What could be more enjoying for your kid than sliding from the bed in the morning? Coming from the house of Woodland, this appealing bed is creative yet elegant furniture that your kids will adore. Apart from the fun element of the slide, the bed has also been supplemented with a tiny working table beneath the bed.
Summary:
If you are about to design your child's room or are even planning to renovate it, these stylish and attractive bunk beds would be the most suitable accessory that your kids will always love to be in.