While you might be thinking of owning a motorbike of your dreams, believe that even some vehicle manufacturers and designers have also been thinking the same. They are also striving to offer you a bike of your dreams with the features that you prefer. Well, we are talking about the designing of concept motorbikes that can make your ride smoother and more enjoyable. However, there is no surety of these concepts going into production anytime soon. For now, you may check out some of the emerging concept motorbikes that can really get you amazed.
Kawasaki Concept J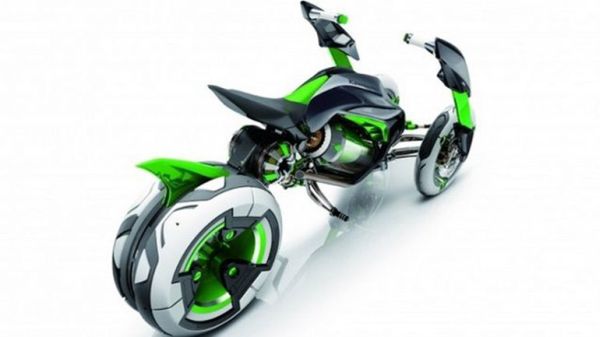 This innovative concept motorbike has an ergonomic design and is able to adapt to your style rather than you doing the same. It is a great bike to keep the rider's posture upright while driving. Thus, it can even suit the needs of bike racers. For effective touring or cruising purposes, this bike is made to be having a track of two front wheels so the rider remains safe. This cool bike uses an electric powertrain, along with an adaptable layout.
Ferrari Motorcycle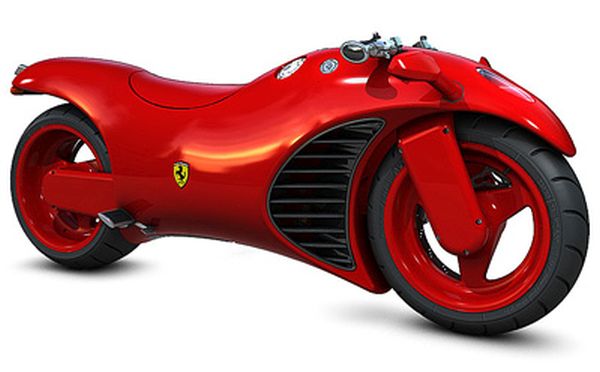 Designed by Amir Glinik, this concept motorbike is a bike version of a Ferrari car. The designer imagined the looks and styles of Ferrari and molded these to come up with a computerized 3D design of the concept bike. However, there seems to be no chance of this bike becoming a reality.
Mach Ness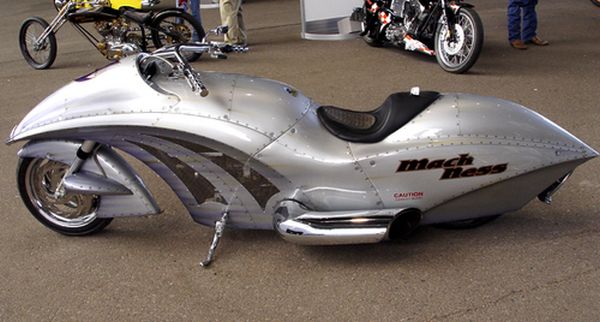 This giant metallic concept bike is the creation of Arlen Ness. There is a gas-turbine helicopter engine to power this motorbike. The outer shell is made of aluminum. This concept motorbike has been given a steam punk style by making use of large rivets. The reason of this concept motorbike not coming into existence is its way of construction. This bike needs to be shaped manually with hands and that is its limitation.
Swordfish Motorcycle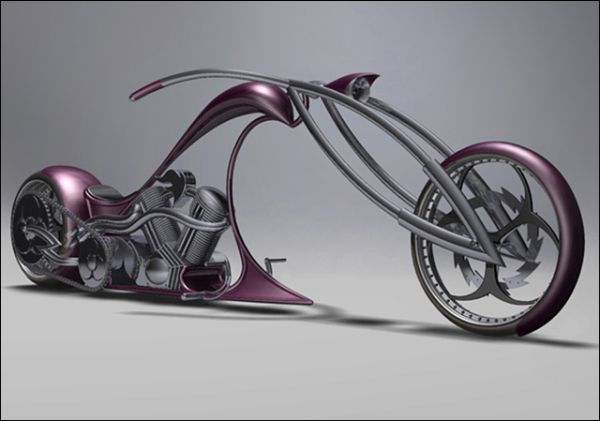 If you have always imagined your bike to be sleek yet stylish, then your imagination matches this concept motorbike designed by Alexander Kotlyarevsky. This futuristic design appears as if there is nothing on a swordfish. This bike has a curvy design with an interesting, sharp-angled look.
Speed Racer Alien Motorcycle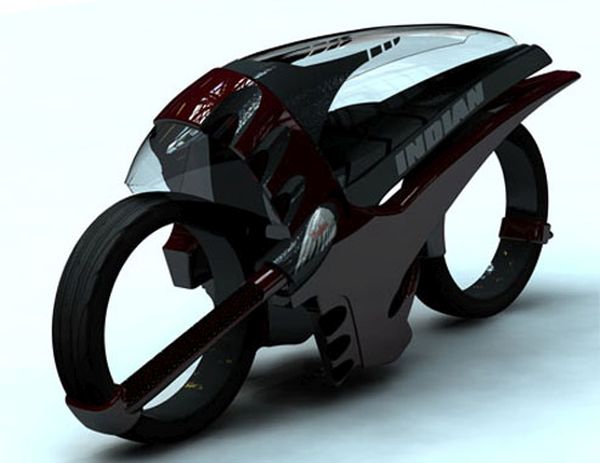 This concept bike by Dan Bailey appears as the one used in Alien flicks. If you like strange and unique concepts, then you will also love this sleek-shaped concept motorbike.
Summary:
Designers keep developing various types of motorbikes concept. However, you can only appreciate these concepts for now, as these do not seem to be going practical in near future.