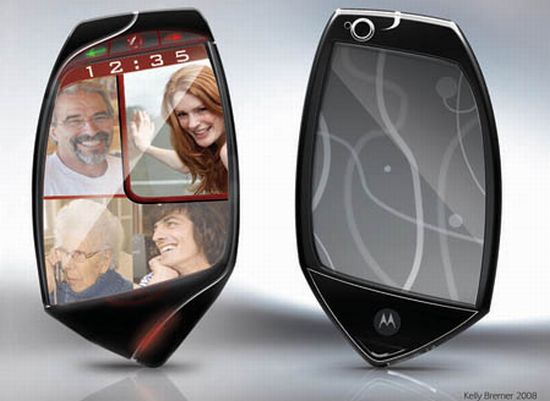 Concept phones are great to see, but then how many of them go into production? Anyway, what we look for here is the form and functionality. Enter the stylish, feature-packed Motorola Nest, a concept phone designed by Kelly Bremer. The Nest gives the user only the applications needed and functions as some kind of digital scrapbook to get in touch with near and dear ones. The Nest primarily targets Baby Boomer women in their 50s. A series of 22 sketches were created in the beginning and refined through the design process. The elegant design of the Nest is inspired by feminine jewelry. To ensure strength and durability, the main body housing has been made of makroblend plastic. One of the best features of the phone is its small battery that gets kinetically charged when you move the phone.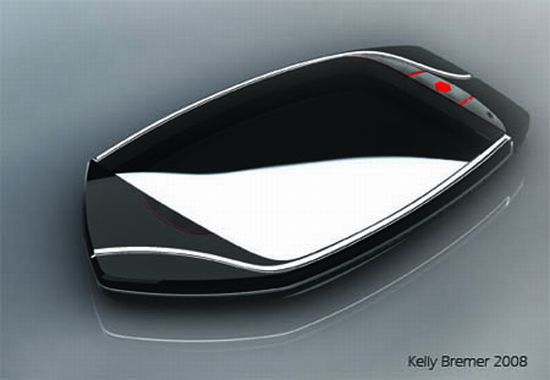 The sliver trim that outlines the access panel it looks really elegant. The call/end and home buttons are positioned above the main display, while the speakers are hidden behind the mesh break in the trim line. The Nest even comes with a docking station, and it allows you to view your memories in a slideshow.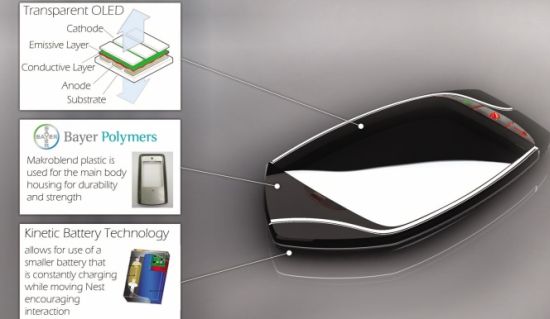 The main menu of the phone features six to eight of your most important contacts. Pictures can be rotated with touch selection. The overall design for the Motorola Nest looks clean and contemporary, complementing the range of user-friendly features.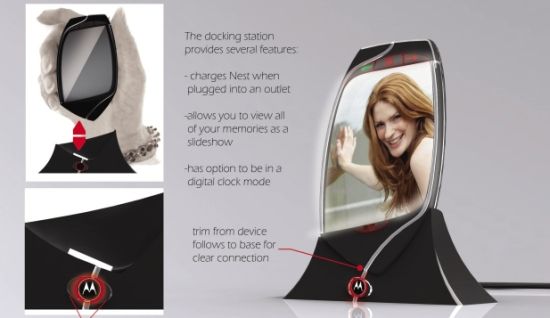 Via: Tuvie/Kelly Bremer