The Gyration Motionsense Air Mouse helps in mobile computing and mice are no longer stationary.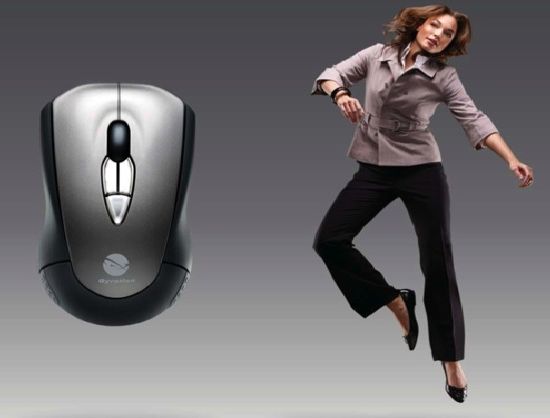 Design status:
The Gyration Motionsense Air Mouse will be available in early October for $100.
Insight:
Movea's Gyration Motionsense Air Mouse comes packed with gyros and accelerometers and hence, it is designed to control the computer in a unique way. You just have to wave the mouse mid-air and voila, you can control your computer. The mouse can be used by both left hand and right hand preferers. It has a 100 feet range and you can customize the buttons and gesture actions. The 3 linear accelerometers not only detect your movements but also make sure you do so efficiently. This could very well take mice to a completely unchartered territory.

Usability:
The mouse is definitely very user-friendly and comes packed with a number of features. One no longer has to worry about being in front of the PC and controlling the mouse in a rigid way. It even comes packed with a standard laser mouse option if you get tired.

About the Designer:
Movea, Inc is the leader in motion-sensing technology and they have products for business communications, home entertainment and mobile computing.
Via: Gizmodo