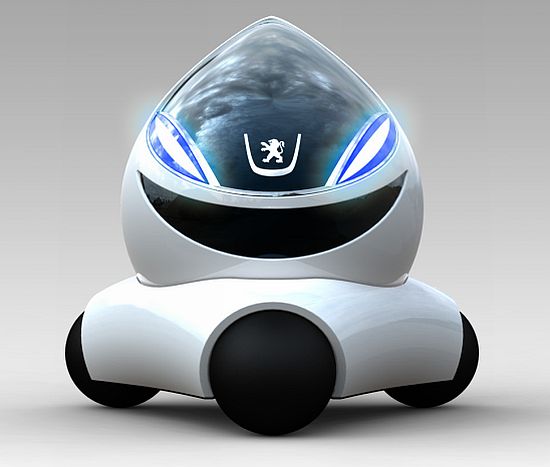 Design contests aim to squeeze the best out of grey cells of creative thinkers who dare to give shape to their visions of a reliable future. One such contest is the 5th Peugeot Design Contest 2008 where Woo-Ram Lee of France conceptualized a car which is aptly designed to evolve within the cities of the future, whilst retaining the key values of the 21st century. Christened as Mo Ville, this single seater is intended for the Megapolis. This eco-friendly auto consists of a tear shaped capsule over an electric drive train while the three magnetic ball wheels render frictionless motion through electromagnets. Programmed with an artificial intelligence, this robotic car is capable of recognizing its owner and welcomes him/her with open doors. Fitted with a self driving feature, it can also be manually driven with wireless digital gadgets like cell phones and portable game consoles.



A must for congested urban cities, this compact drop shaped car's omnidirectional wheels facilitates effortless parking. Equipped with proximity sensors, cameras, and GPS, MoVille can drive and park automatically. That's a boon!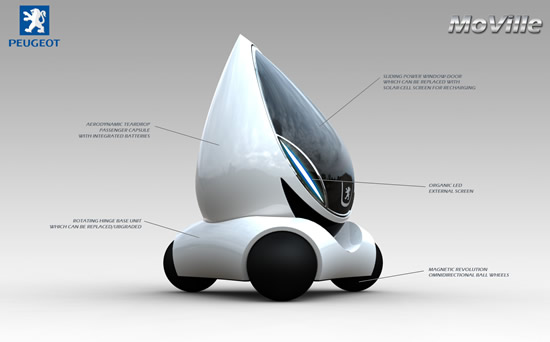 Flaunting a retractable dash board, the driver can comfortably take a seat on the chaise lounge convertible seat. Sporting a sliding window door, to hop in and out without fuss, the capsule can also pivot and tilt vertically to save space on the road. Befitted with wireless road networking, it intelligently communicates with other cars and the road network to avoid traffic jams.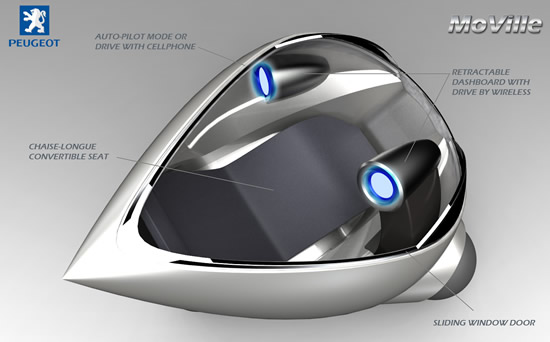 Scoring higher on green features, it is shaped out of unpainted biodegradable plastic. Also its unique form factor allows it to integrate a second sliding door with integrated photovoltaic solar cells which can recharge the car's batteries.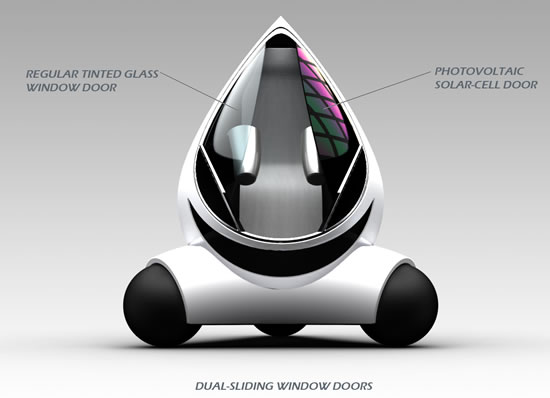 If only Woo Ram Lee would have kept space for two, I would have voted for this Mo Ville