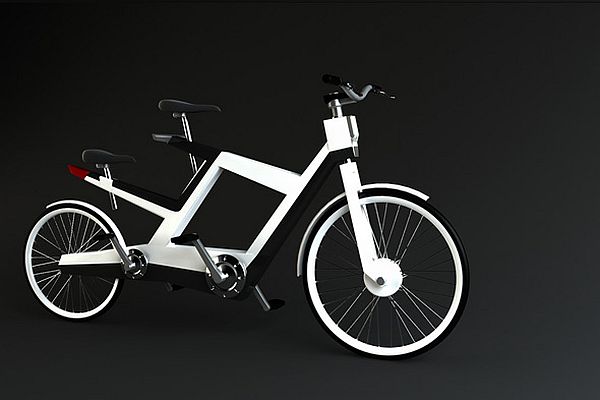 Bikes with an all together fresh approach are creating a sensation all over. The bicycle market has grown to a remarkable extent over the past few years. Taking the trend further is a family bike named the Multifunctional Bike, which has been designed by Niels van Hoof.

As it's evident from the name, this bicycle will serves multiple purposes and will make sure you don't ride without your family. Normally, a cycle does not have any specially seating space for children that ensures complete protection and safety. But the Multifunctional Bike comes wedged with special seats in which a child can be strapped securely. It is almost like a tandem, the only difference being children can ride on it instead of two grown-ups. You can fix two baby seats, exclusively designed as per the bike's specifications, and carry kids without any fear.
If you are an environment lover and like going to office the pollution-free way, then snap apart the seat behind and it will embrace the suitcase/bag and never let it fall. Cycling is great. It's green, keeps you healthy and is the quickest way to get around. The Multifunctional Bike will make sure that all the members, including little children, travel in a healthy and clean way.
Via: nielsvanhoof