The bathroom is the place that many owners love remodeling, a lot more than kitchens. The space is not too large, so this makes the job easier. Additionally, if the space will be less, the cost will be lesser: less paint and flooring, fewer countertop and cabinets.
Follow the tips mentioned below to make your bathroom look attractive while keeping the entire process efficient, smooth, and cost-effective.
1. Add ventilation in the bathroom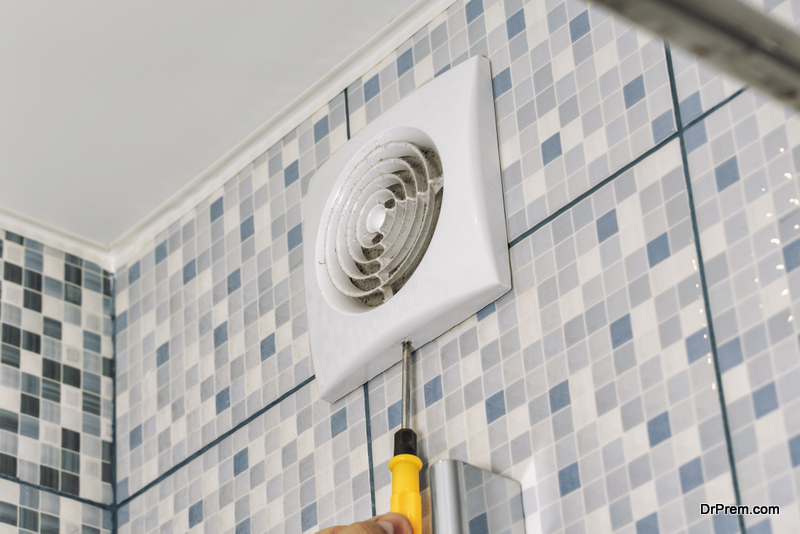 Every bathroom needs ventilation; either there should be a window or an exhaust fan. If you would like to install fans in the bathroom, consider both its exhaust capacity along the noise levels.
2. Recess to make way for extra room
When the space is small, additional things like medicine cabinets, recessed soap dishes, and the toilet holders pry out as much available room as possible from small bathrooms. The ceiling light can be flattened by converting it into a recessed light.
3. Flooring should be right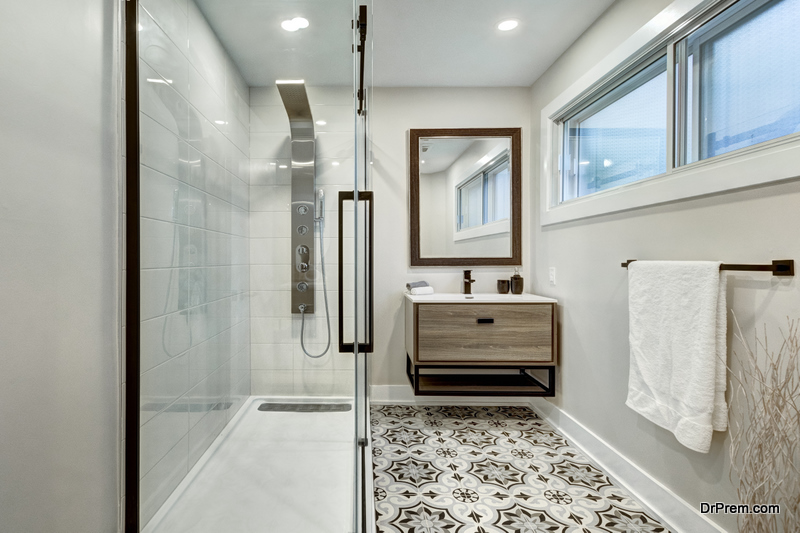 If you think practically, floors made of solid wood are not the best ones for the bathroom, there's no doubt that they form a great character. So instead, select the flooring that is best to stand up against the daily rigors of bathroom use.
Some of the favorite ones are luxury vinyl plank, porcelain and ceramic tile, sheet vinyl flooring, and vinyl tiles.
4. Add plants to get more color
One shouldn't think much while installing plants in their bathroom. They bring a lot of color into your sterile and small bathroom. However, it is better to add a floating shelf to give the plants a cozy and beautiful space. Victoria Plum can help you with this.
5. Lights in the bathroom matters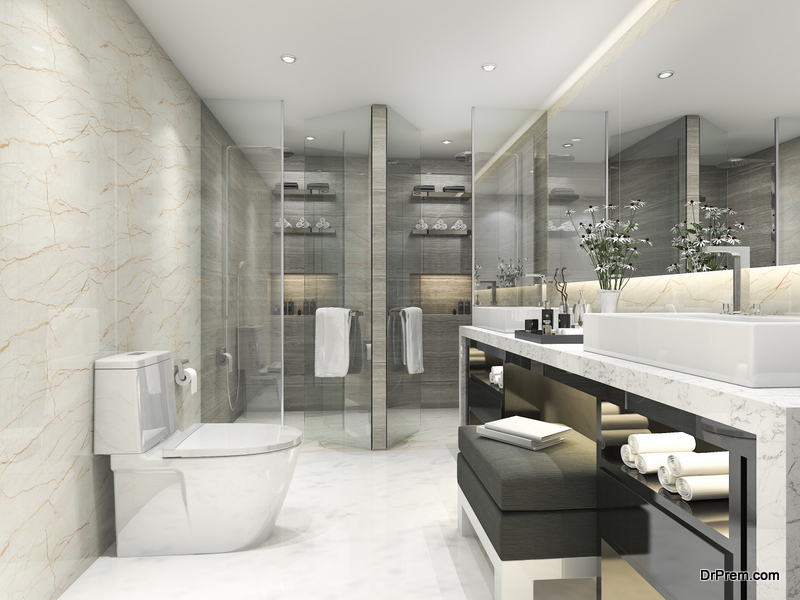 In a room where people inspect their faces and hair, the lighting seems to be low and concentrated only in one spot, a ceiling fixture. You can consider adding lights in the form of sconces around the mirror of a bathroom.
But make sure it is not blind. One simple switch can change the entire mood of your bathroom – dimmer switch. It is perfect if you love taking a bath late at night.
6. Adjust the size of your bathroom with color
If you want to make your small bathroom look bigger, ensure that the palette remains in a light or white color spectrum. A bathroom might look small if the colors are of darker shades, and it can be claustrophobic. Use light or white-colored fixtures.
You need to think a lot while painting your bathroom ceiling of any color but off-white or white, as it tends to shrink the room down a lot more.
7. Add clips or items to hang things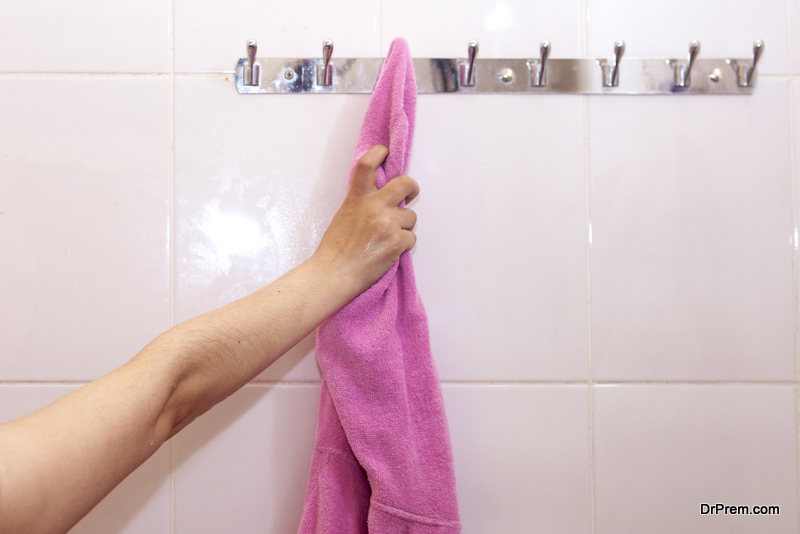 Hooks are best to add surface area to a bathroom without adding a real countertop surface area. Hooks and clips can be used to hang towels, bathrobes, or clothes. They can be placed on the back of the door, side of the cabinets, or the walls, which are not used much.
A bathroom renovation is an investment, and you want to be sure that you get the best return. It will only increase the value of your house in the future.
 Article Submitted By Community Writer