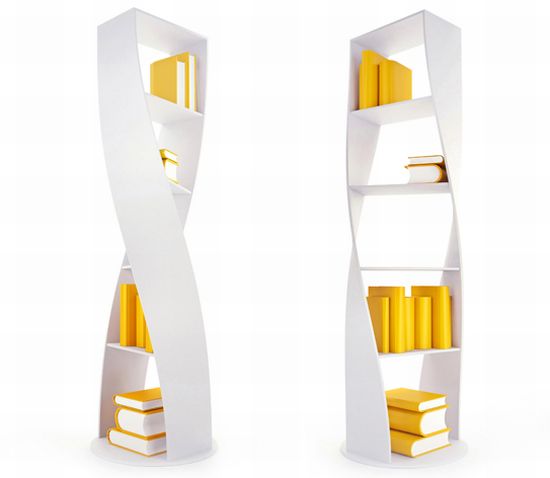 Bookshelves can be interesting too! Discard the image of the boring and predictable structures, that the name immediately conjures up in your mind and take a look at this. Featuring varied structure, the 'Mydna' by Joel Escalona is an innovative and glossy bookcase that will give a special look to your living space. The Mydna Bookcase comes in two presentations. You may either go for the Static MYDNA that presents one single structure or the Rotating MYDNA, which gives an easy access to the books and other objects on the shelves. The chic bookcase will be available in several colors.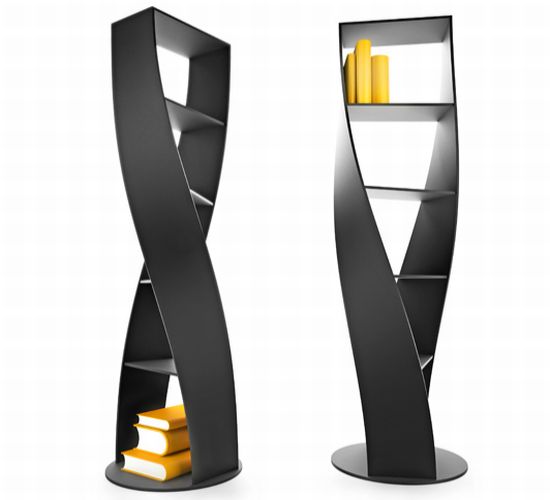 Design Status:
The Mydna is a concept bookcase that if it reaches the production stage, will revitalize the ordinary piece of furniture.
Usability:
The Mydna Bookcase will not just provide a refined space for your books, magazines and other collections, but also enhance the home interiors. You may even use it as a room divider. With 'Mydna' the humble bookcase will no longer remain so!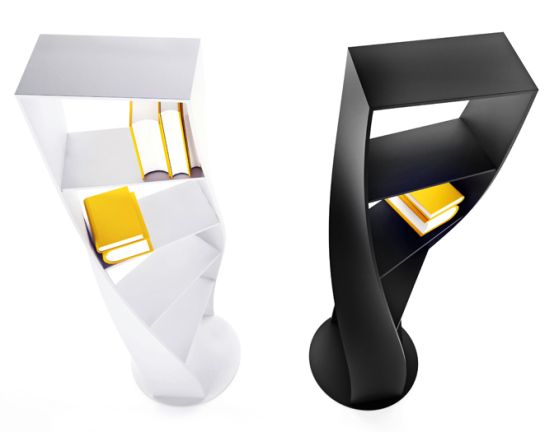 Designer:
Joel Escalona is a Mexican industrial designer trained in the UAM-A in Mexico City. Joel is presently running his personal digital studio where he designs a ot of varied things – from tableware to electronics- for companies all over the world.