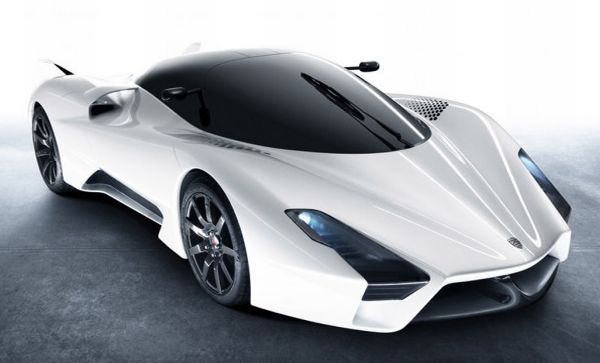 Shelby SuperCars is back and in some style. The supercar makers have recently announced the name for their latest project, the one which they hope wrest the title of the world's fastest production car back after their previous crown bearer Ultimate Aero got dethroned by the Bugatti Veyron Super Sport. The Tuatara derives its name from a lizard that is native to New Zealand's north island and apparently has the fastest evolving DNA in all animalkind. The name was the brainchild of the reputed supercar designer from America, Jason Castriota.
The Tuatara ticks all the right boxes in the super sexy supercar checkbox with sharp aerodynamics and a sleek wraparound tinted windshield finishing the look. The body of the car also relies heavily on carbon fiber using it for the cabin, the sub-frames and the wheels which lightens the curb weight while further adding to its on-road performance.
Under the hood, the car is rumored to house a beastly 7.0 liter DOHC V8 with twin-turbochargers that helps the monster displace a phenomenal 1,350 horses that may just push it past the 275mph mark beating the Veyron's 268 miles to the hour. With a paddle-shift equipped 7-speed gearbox and a triple-disc carbon clutch sweetening the controls for the driver, we're expecting this one to make a sizeable dent in Bugatti's sales figures whenever it is launched.
Via: Diseno-Art