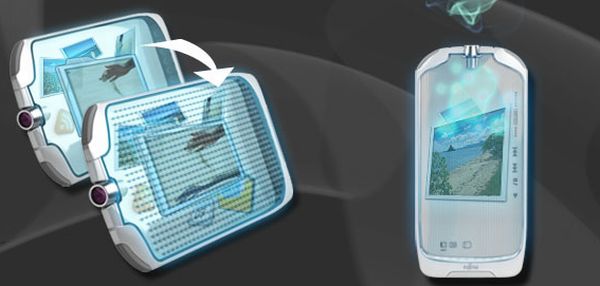 Memories are like dots in a puzzle, some puzzles already solved and some waiting for other dots to complete them. However, till now we had only our mind to preserve our memories. Not any more, for Hyun Jin Park concepts have developed a technology concepts that does not only store videos, but also the feelings and odor of a particular memory.
Astonishing it sounds, astonishing it is, yet it is true that now you can actually capture the smell, sight and texture of a memory in a device. It's always pleasant to see wonderful technology, and this device is the most wonderful concepts that you can ever imagine.
This device, christened as memories in a bottle, is a beautiful blue appliance shaped like a bottle. This sophisticated bottle can record a person's experience not only in sounds and sights but also as sensations of touch and smell; that can be communicated to others with whom you would like to share your memories. The transparent touch bio screen consists of icons that can be operated by fingers. The icons appear as holograms on the touch bio screen. This transparent touch bio screen has been enriched with bio-particles that protrude evenly out of the surface of the bio screen to record sensations of touch. The sense of touch is conveyed through these even bio protrusions and the sense of smell is conveyed through the top part, the bottle opening so as to say.
In order to record the smell essence of a beautiful memory, you just have to press a button at the top part to record it. Finally, you have a gadget that brings to you the same charm that usually emanates from a perfumery. The device actually allows the sensory pleasure to go beyond bounds and express more forcefully than ever before. Again, imagine you visit a fabulous sea shore. You sprinkle dry sand on the device to preserve the memory of the texture of the sand, how it felt slowly passing between the spaces of your fingers. It's just astonishing concepts!
The hologram icons of memories in a bottle are designed in a rotational manner, so they look wonderfully cool while you select them. Not only that, you can even transfer the memories from one device to another or share it in your network of devices. Not to mention are the features of clicking the photos and the videos, what we have conventionally known as memories to be recorded in devices until now.
Via: C9design