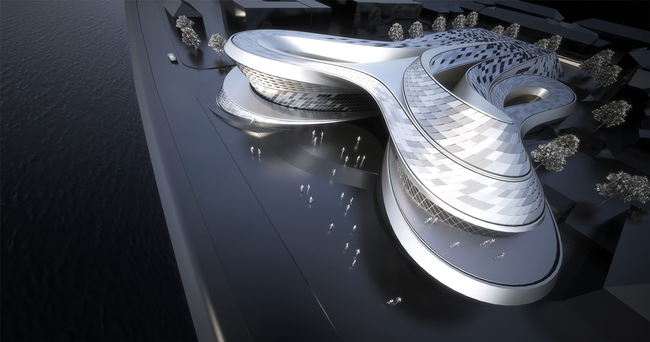 Art gallery of Maribor, Slovenia is going for a transformation and the new museum is proposed to be built in 14,000 m2 area. The new museum building will include sprawling gallery premises of over 8,000 m2. A creative industry center, a children museum, museum library, retail and architect center will be the special attractions of the new museum.
The first prize was won by Tamás Lévai, Ágnes Jószai from Budapest (Hungary). Their design to give 'wet skin' look to the museum facade was the basic idea that won heart of the jury and made them clear winner of the competition. They plan to achieve this look by using resin-based white tone plaster. They thought of positioning the windows in the corner to provide a link between the gallery, city and its heritage landmarks. Front of the gallery, which is opposite to the river, will have attractive architectural style. They have planned to keep the lower portion of the new gallery transparent that will go well with the Drava River.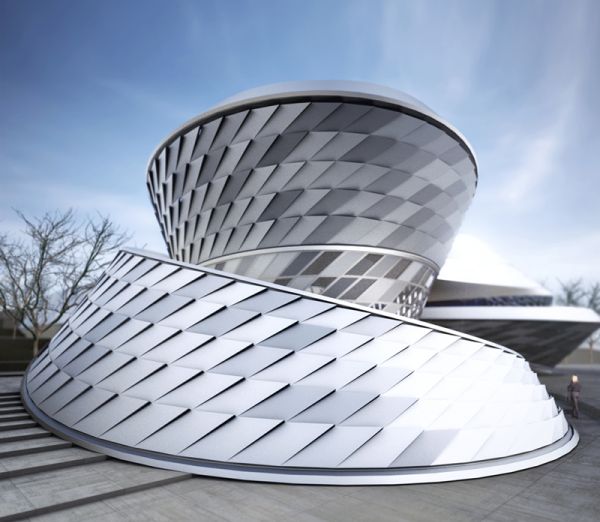 Second position was taken by Dong-Ping Wong and Oana Stanescu from New York (USA) who brought the concept of plazas,
courtyards and playgrounds to the new UGM connecting museum building and the city. In their design they proposed lower portion of the gallery which could be used for public programs leaving sufficient space in the upper levels.
Third position in the competition was shared by Pedro Oliveira, Pedro Morujao, Guilherme Carrilho de Graca, Gilberto Reis, Leonor Cheis from Lisbon (Portugal) and Studio Up / Lea Pelivan and Toma Plejić from Zagreb (Croatia).Former architect proposed design which offered
a complete townscape structure for the museum in new city spirit and presenting the building in a view of the four classic style was the idea of the latter.The competition served the purpose to make Maribor the European Capital by 2012.
Via: eVolo