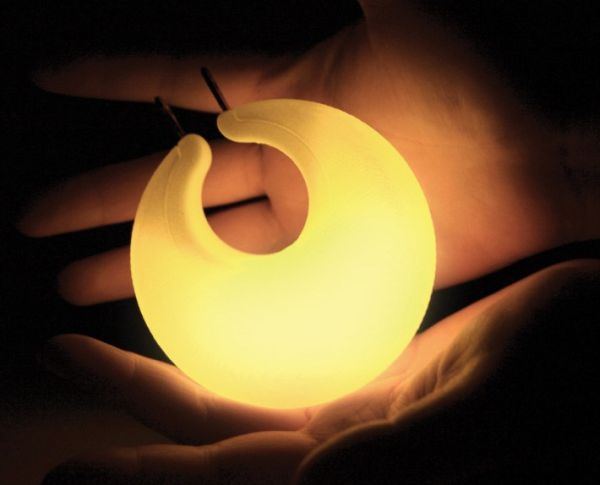 Da Deng, the proud owner of the New Moon light has brought you a step closer to the charm of illuminating your spaces naturally; of course, to the extent of illuminating the dark corners of your house and, sometimes, life even, if you take it proverbially.
NewMoon light, aptly based on its name, is a concept which makes good use of the relationship between humans and the natural light emitted by moon in an expert manner. Being safe and portable, it works both inside as well as outside your house, making its importance manifold. As light is a ubiquitous element, it becomes all the more necessary for us to have the proper source for the same. NewMoon proves to be no danger and is a modern and very interactive way of lighting up your dwellings. Being lightweight, it can be easily carried from one place to the other sans any extra effort.
Best amongst the various reasons is that the lights have been developed in such a way to enhance the daily usage and reduce the electricity bills drastically. Of course, now you can have the pleasure of lighting, without your pocket being on fire.
Via: Dadastuff