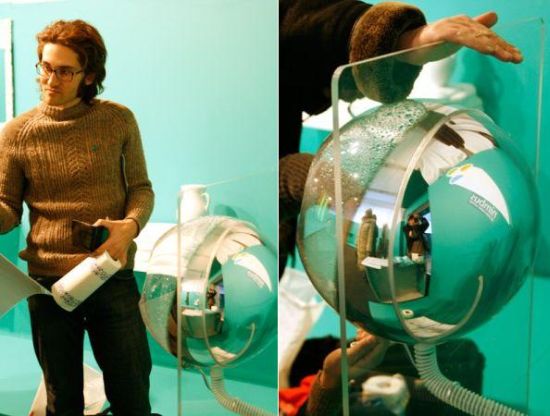 With water crisis looming large, due to excessive exploitation of water sources all over the world, technology has to play a bigger role in preserving it. Complimenting the water saving movement, Nimbus has come up with a futuristic washbowl design that will consume so less water that you won't believe your ears! Yes! It is designed to use 60 times less water than the current washbasins in your washroom. Unlike the present taps, the Nimbus washbowl uses ultra small drops of water spray for washing hands that helps in preserving a huge amount of water. When the user puts his/her hands in the washbowl, the sensitive infrared motion detectors, detects the vibration and spray emits only few milliliters of water, which surprisingly is enough to wash your hand.


Design Status:
The futuristic washbowl is a concept design that was presented in the 'Vodoparad' International design contest.
Usability:
The futuristic washbowl is not just a sustainable and functional product that will check the over consumption of water but it will prove to be an attractive attachment to the modern commercial as well as residential apartments too.
Via: Behance