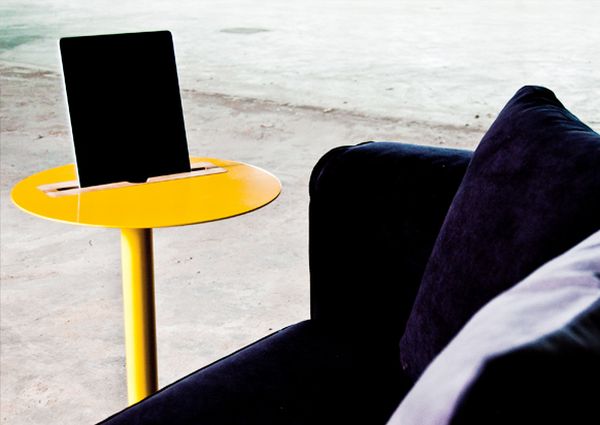 Tablets are selling like hot cakes, and so are the accessories that have been born because of them. Keeping this trend in mind, a fancy tablet side table named Nomad has been crafted. This amazingly useful creation from Spell, is out to create ripples in the tablet world.
It has been designed in a neat manner and comes coated with user-friendly traits. The table is small in size and can be placed anywhere. It won't consume much space, hence will never come in anyone's way. The lively product can be positioned at a workplace and even at homes for a remarkable experience. This will act as a bridge between places of working and relaxation. It can be used for a variety of purposes every single day.
Simply, wedge your tablet on the Nomad table and watch your favorite movie or series while relaxing on a couch. Want to call a meeting? Fret no more! Simply, sit around the table and use it as a meeting desk. Nomad tablet side table is available in a variety of colors. One can choose from a round and square shape, as per his taste. So, pick one that blends with your interiors and see the cute table sprinkle magic.
Via: Spell-online