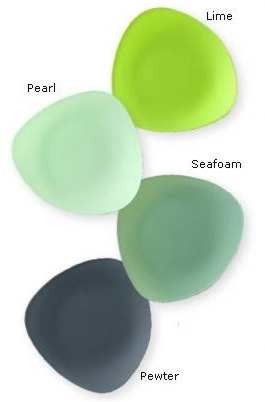 The beauty of the ocean is fathomless, and now this same timeless beauty can accompany you on your dining table courtesy Oceana Seaglass Triangle Plates.
The triangle-shaped plates are more than enough to multiply the beauty of your table. The matte finished plates are made of recycled glass and are practically fingerprint-proof. The plates are fired at high temperatures and are strong enough for domestic as well as restaurant use.
Oceana triangle plates are available in sets of four plates and come in four exotic colors- lime, pearl, seafoam and pewter. You can choose between any of these colors or get an assorted set that includes one of each color.
Oceana Seaglass Triangle Plates are available at VivaTerra for $98.00 per set.