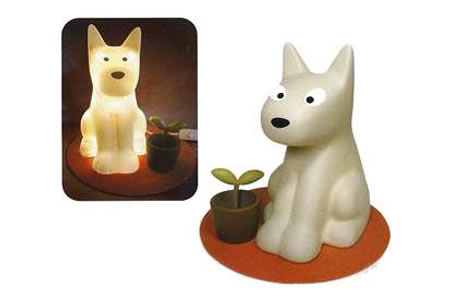 It is one stuff that will brighten up your day with its simple yet cute appearance. The Don Don Atmosphere Lamp is a beautiful piece of lamp that can be used as a table lamp or as a piece of decoration to kill the moroseness of any drab corner.
The pup-shaped lamp comes with a round felt mat and a potted plant accessory. You even have the liberty to double it up as a night lamp with a soft glowing light.
The lamp measures approximately 9.5″ high x 5.5″ wide and comes with an energy saving bulb. The Don Don Atmosphere Lamp is yours for $47.99.
Buy it here.