Agustin Otegui was born in Mexico City in 1980. After completing a Master Degree in Product Design and Simulation from Barcelona, Spain, he joined the BMW Design Center developing projects for BMW, Rolls Royce, Mini Cooper and BMW Motorcycles as an exterior and interior 3D modeler in Munich, Germany.
He has also done freelancing projects for MABE (2007), Southwing (2005), Serrano Architects (2003), Rojkind Architects (2002) to name a few. From 2005 to 2006, he did 3D Modeling collaboration on different projects in PSA Peugeot Citroen ADN Design Center. He has also added numerous recognition and awards to his credentials, wanna know more about the designer… well, keep rolling,

1. What made you take a plunge into the genre of design? We'd love to hear your story.
Otegui: Like most Industrial Designers, since I was young I have always been curious about how things work, how are they made and the enhancements made to the same object throughout time.
I was about to study Industrial Engineering, as it was the only career I knew you can bring your ideas into real products; until (luckily) I ran into Industrial Design, where you can be involved in the whole process and the development of a project, but always in a boundless and creative way.
2. Otegui, from where do you derive your source of inspiration?
Otegui: I try not to limit myself by the sources – photographers, architects, film makers, product designers, conceptual artists, graphic designers, illustrators and many more.
I would say that Conceptual Artists have been a great source of inspiration. As they become one with the materials they use, transforming them into just what they needed, throughout an extensive process of trial and error with techniques and possibilities you would never imagine.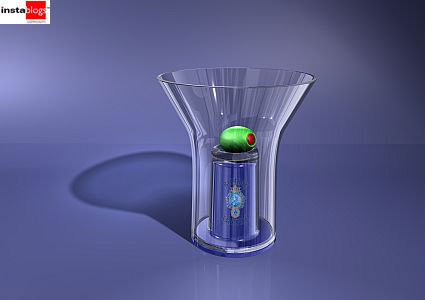 3. You have won numerous accolades in competitions like 'Design of sonorous toys for hearing stimulation' (2000), 'Communication systems for rural communities' (2001), '100% Folding Chairs' (2003), 'Bombay Sapphire Competition' (2004) and 'Salone Internazionale del Mobile' (2004) to name a few. So here I'd like to ask, how has been the journey up till now. And how has these kinds of recognition benefited your career?
Otegui: Off course the prizes I've won have helped me professionally, but I would say that all the competitions I've not won have helped me more, personally and professionally. I believe that one learns more from failures.
From my stand point, competitions work as really good 'thermometers' where you can test yourself against other ideas and approaches to the same theme with a given time and guidelines.
When you send out a project for a competition, thinking your idea is 'the one', it's great to see the ideas of the others participants, which are a complete new approach, opening your horizon for further projects.
4. Otegui, would you please substantiate a little about the design projects that you have undertaken so far?
Otegui: Normally I try to locate the main topics to fulfill within a project before starting to generate any kind of idea. This helps me focus on the real requirements the project need to achieve.
After setting up the goals to reach, I do a research on the existing products within this field or any other related topic that might enrich the project. This research avoids creating something similar to what might be already on the market.
Then the process of brainstorming and sketching begins.
After generating a number of good concepts, I model them quickly on 3D to start felling the proportions and its feasibility. Once an idea is chosen, the process of refining and going to the detail continues until the delivery date.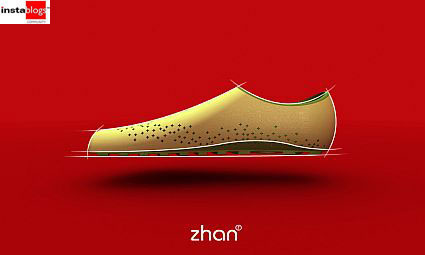 5. Amongst your created works, which one is all time favorite?
Otegui: I like something about each one. Every project has a special story behind.
Among them, I would choose RUGA, not only because of the outcome but also about how I arrived to this solution. This project consists of a dividing screen, which can turn into a bench, sofa or a bed. It started as a research project to solve the big challenge of saving space in small apartments where most of the young people live.
I have a lot of faith in this project. Taking in account the global tendency of optimizing space and the increasing limited space for living in the big cities makes RUGA a great solution with a very interesting commercial development.
6. How would you label/categorize your work?
Otegui: Functional.
Within my work, I always try to give a new approach to the objects we have always used, giving them as many functions as possible without losing the esthetic. There is always the dilemma of constantly improving the shape, but the solution is there. For example, TurnX4, which is a watch that can turn into four different watches, RUGA, a dividing screen that turns into a sofa, a bed or a bench. ZHAN a pair of shoes in which the soles fit together, allowing the user to carry or store them easily.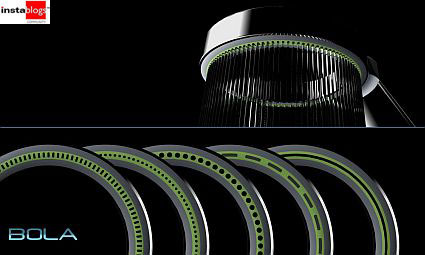 7. Do you have some kind of motif running in your designs, if yes, what is it?
Otegui: My motif is bringing the human side back to the objects, making life easier with consciousness.
Every project has its own character and approach. Trying to fit every project into a certain style would limit the possibilities. I just let myself get influenced by different sources on every project so I can bring a new solution and give the project a special personality and character.
8. Is there any contemporary designer, you look upon to?
Otegui: I don't have a favorite at the moment. Some designers are trendy now, but we do not know if they will remain at the top for a long time. The ones that will last are the ones that come up with smart ideas and real solutions to real problems. We see thousands of chairs every year in Milan, but we don't see good solutions or other approaches to real problems that concern our society.
If I would have to give names, it would be the people behind projects like…….
I'm not radicalizing or saying that every designer should work in projects for underdeveloped countries but it would be nice to see at least one project destined toward helping people in real need coming out of every studio a year.
Governments, NGO's and big companies should start investing and creating design teams in charge of analyzing and developing projects for our society with a conscious background and with honest solutions free of political interests.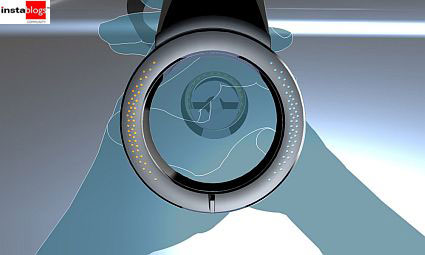 9. What is innovation to you – design, technology or the creative processes itself?
Otegui: Innovation is something that strikes you, something that keeps you thinking how and why they came-up with this solution in such a clever way.
10. Otegui, may we have the honor of knowing your future plans with respect to your genre?
Otegui: I would love to work in projects for developing countries bringing real solutions to real problems. I have always had the idea of having a studio where one or two out of ten projects would be destined to help a community (even if profitability could be an issue). Of course, I would like to start in my own country (Mexico), where there are a lot of things to be done.
I am planning on staying in Europe for a couple of years, working for different clients and then start my own studio in Mexico where I have already started to have some pretty interesting clients and projects.
With some friends we are starting to develop a design network where we could share and exchange projects working in different places around the world.


11. Any words of wisdom, you'd like to leave for our readers?
Otegui: I'm no one to give words of wisdom, but by my own experiences so far. I would say that nobody will do anything for you; you have to fight for your ideas and remain faithful to them. You have to be persistent and humble, things are not easy and you have to be patient. Things will work out at the end………I hope for me too.
For all the investors, producers and manufacturers, look down on the new generation of designers which are eager to develop any kind of project.
12. Finally, we would like to have your thoughts on the Instablogs News Network and all its related sites. Which one is your favorite?
Otegui: Blogs are great source of information nowadays. It's fast and direct from the main source. You can have the information you need just in a few seconds and directly from the experts or the people that created the content in the blog.
I would say TheDesignblog and Technology are my favorite links within Instablogs News Network.


What crosses your mind when I say, the following:
1. In one word, who is Agustin Otegui?
Otegui: Dreamer.
2. If not a designer, Agustin Otegui would have been?
Otegui: I would definitely be a Chef.
Every chef's creation is like a project, where you have to plan yourself, think of the recipe and the people you are cooking for, select the right ingredients and spices, go through different procedures of preparing meal, supervise the whole process and then even enjoy the meal at the end with people you like.
3. What books do you have on your bedside table?
Otegui: I'm almost finishing 'The Tin Drum' from Gunter Grass. I always try to read some literature from the country I'm living in. A friend also lent me 'Tooth and Claw' T. C Boyle, which I find pretty interesting. I also have my German course book, which I should read more often.
4. Who would you like to design something for?
Otegui: Besides than designing for a big company or a famous designer I would like to collaborate in big projects for people in rural communities around the world.
I don't want to sound romantic or a dreamer, but this are the projects that will stay with you forever, as you have reached people where they need you more.
5. Where would you like to live?
Otegui: In the short term I would love to live in Brazil or China. But in the long term I would like to stay in Mexico.
Wow! This was an amazing interview indeed, thank you Otegui for sharing your views with us, I'm sure our readers too had a great time in reading it. Before signing off, I'd like to wish you success for all your future endeavors.

Keep scrolling down to see more of Otegui's creative genius: