We present before you a brand new item designed by Alessandro Loschiavo, it's called the Smokers' Island.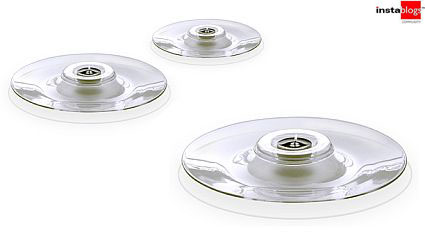 It is a borosilicate glass ashtray that is also conceived to limit the spread of cigarette smoke around the smokers. It consists of a saucer-shape tray that has a special central place to hold a small container for the suitably perfumed candle that clears smoke from the air.
Lighting the candle, the shape of a curious transparent lantern is obtained: in fact the flame generates an interesting play of reflections on the curved surfaces of the glass and on the support. The saucer and candleholder are easily separated for cleaning while the candle, when finished, can simply be replaced with similar ones found for example in any major supermarket.