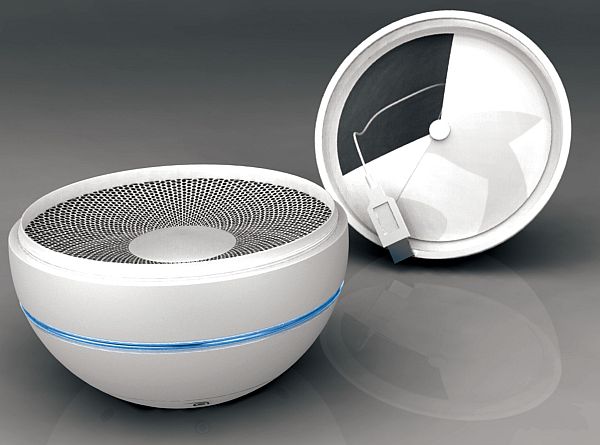 Wouldn't you love the idea of listening to that favorite song together with your best buddies with those headphones plugged in and sound at its max? Well, Jessica Zhuang designed Octopus digital player to make this possible. Designed on the thought of sharing, the device acclaimed the third place in 6th 3NOD China Industrial Design Elite contest 2008.

The round shaped device enables three to four people to listen to the music by plugging different set of headphones. The digital player has two halves. The upper half bears six USB and headphones slot. When headphones are plugged in, the lower half can contain the wires. The Octopus shaped player has to be twisted in order to change the current song track. The lower half of the digital player also doubles up as a good quality speaker. The blue light put in the form of a streaking line lights up if the device is powered.
The concept digital player is sure to attract buyers given the utility purpose it serves.