The office environment varies from normal to tense because of work pressure. People try to create an ambience that is filled with fun and use eye pleasing characters so that it reduces the seriousness and tension that prevails in the office. Following is a list of some office divider designs that not only solve the purpose of privacy by separating workspaces, but also enhance the look of an office.
Wannabetree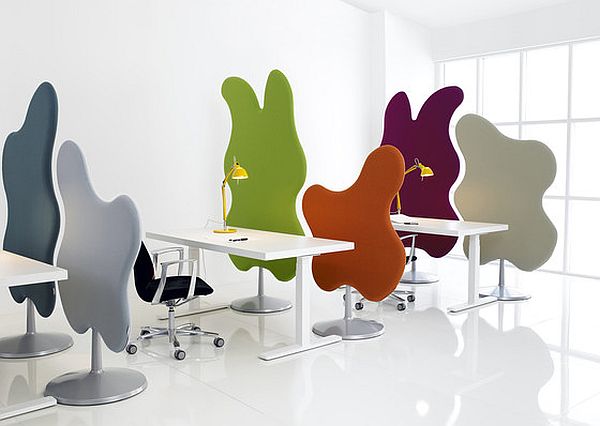 These colorful dividers are a brainchild of Bertil Harström SIR/MSA. Wannabetree are freestanding screens that come in three sizes, and are an ideal option that will give your working space freedom from the traditional, boring cubicles. You can arrange these freestanding screens as per your requirement of a working space. The colorful tops and a silver foot make the design extremely eye pleasing.
Aquarium Zigzag Divider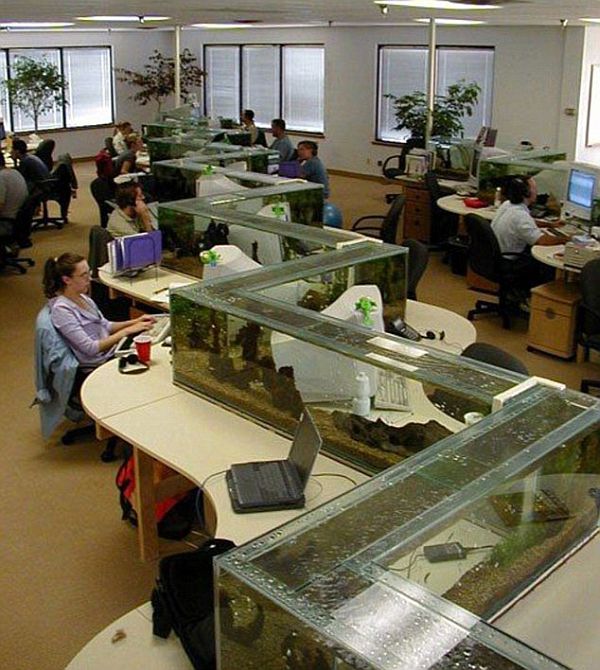 This unique office divider was specially designed for a call center of Freshwater Software that was nestled in Boulder, Colorado. The office environment gets a nice touch with custom desks and the accompanying glass aquariums that work as dividers. The aquariums were created by famous professional aquarium maker Jesse Damman. Employees apparently love the presence of aquariums on their work desks, which had a very pleasing and a soothing effect.
City Dividers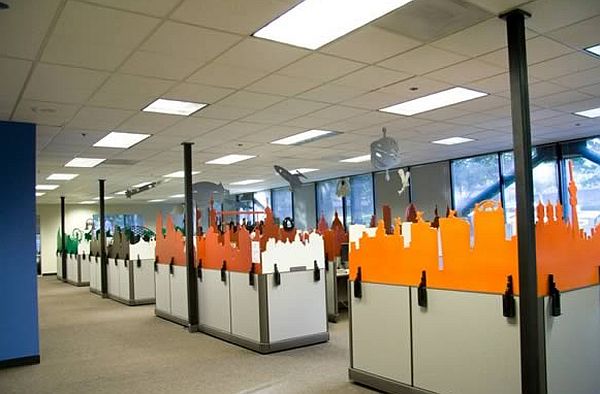 City dividers are a beautiful collection of dividers based on the theme of futuristic cities that have their own design and their own color. Game design company Cryptic Studio installed these colorful and creative office dividers in their office because they knew that their creative team could not survive in those boring, traditional grey boxes. These dividers wear striking colors and the tops own different city shapes. Some space ships also hang from the roof that compliments the presence of such unique office dividers.
Upcycled Dividers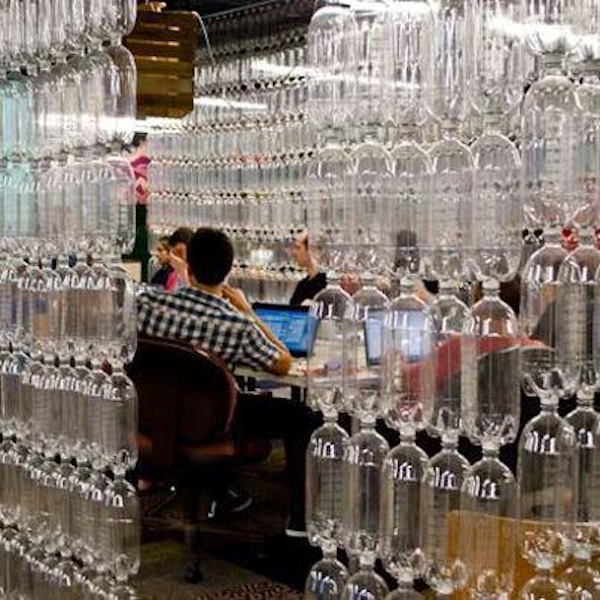 Terracycle's up cycled products are quite famous and they are sold in some big stores. This is a perfect office divider that is efficient and good to look at and is made of plastic bottles. Just like this project, Terracycle has other projects that include office dividers made of vinyl records. In this way, Terracycle produces stuff that is not just interesting, but also helps to clear the landfill sites and save the environment.
Tree Dividers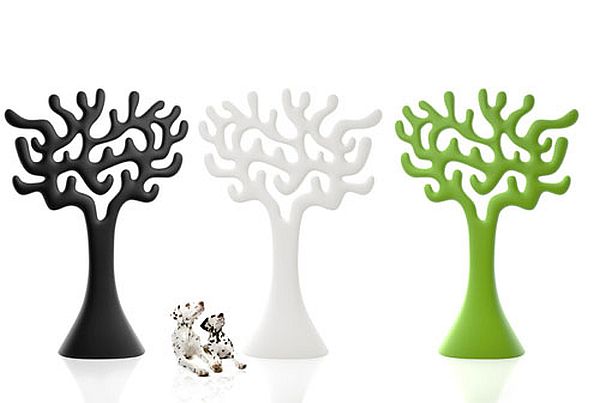 Tree divider is an outstanding piece of art that is also high in functionality. It is a design created by Eero Aarnio.
Summary
Office dividers are important because they offer individual working spaces to every employee, and the modern designs of office dividers offer a pleasant atmosphere in the office and secrecy altogether.