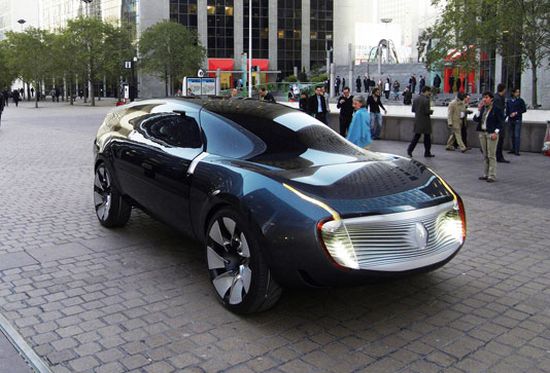 Collaborating with the car manufacturer Renault, the MGX has popped up with a high-end cross-over concept car, called "Ondelios," which is specially designed for refined and comfortable long-distance traveling. Displayed in Milan at via Tortona 35 as part of the Salone Internazionale del Mobile, from April 22 to 27, the Ondelios drawing inspiration from nature features an ethereal design, elegant interior layout and original hybrid powertrain. Emphasizing the airy look around the dashboard and roof with interior bathing in natural light, the hybrid vehicle employs MGX techniques to produce various specific elements, including a flock of MGX design objects, new Tulip MGX and Torus MGX lights and the Wye MGX table, for the car. The Ondelios, boasting an environmental friendly lifestyle, is capable of reaching the top speed of 130 km/h, while carrying six passengers with their luggage.

Here is how Stephane Janin, Director Concept Cars Renault, describes the MGX and Renault's car of the future:
Most cars are designed to express power, speed or the amount of money the driver has in his bank account. Our concept vehicle has a maximum speed of 130 km/h, can carry 6 passengers and their luggage, and burns only 4 liters of fuel per 100 km thanks to our hybrid technology and aerodynamic efficiency… Our design has been led by efficiency, simplicity, fluidity and our wish to create new forms for a new breed of car… We think that a car is like a downsized home that can move. It's micro architecture… We imagine that Ondelios's drivers own .MGX products and will want to bring brands such as .MGX into their 'mobile lounges.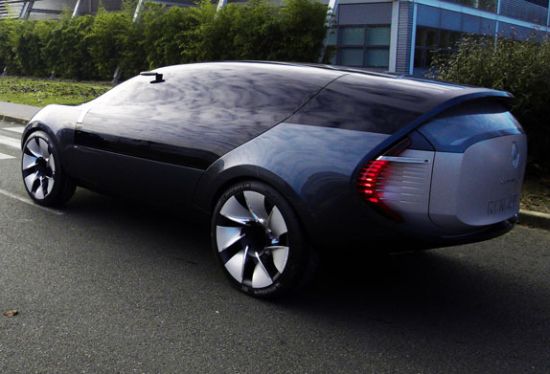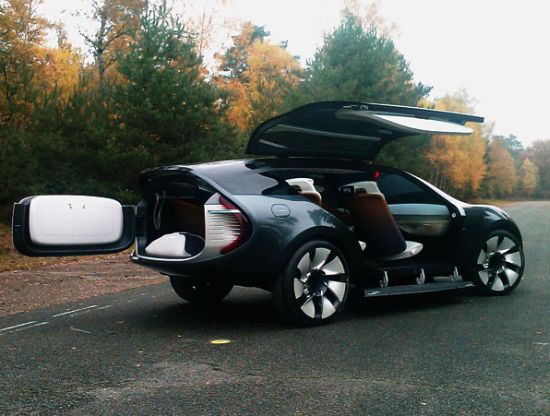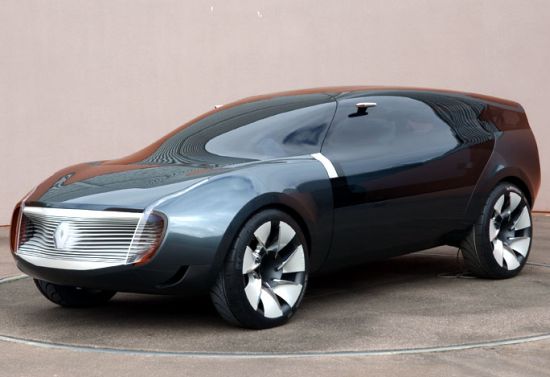 Via: Yatzer