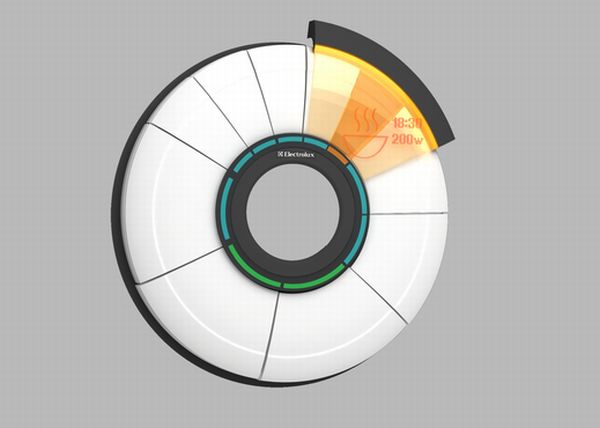 In the world of smartphones and smart gadgets, Orcum Erdem is out to bring a dash of smartness to your cooking world albeit in an organized way. The designer has come up with a smart microwave unit named Orbital that vows to simplify your life. The product has been shaped like a microwave container, which will serve multiple purposes.
Orbital is an ingenious tool that comprises of a variety of containers. The contents inside these boxes can be managed effortlessly with the help of smartphone applications. These apps will work through an internet connection and keep the user connected with his food, keep a check on all the food items and even replace stuff that has been consumed.
Stuck in office and won't be able to reach home on time to prepare a meal? Well, fret no more. With Orbital, all such anxieties will take a backseat. Prepare food with the power of touch and smartphone applications from anywhere. Start the microwave through the internet and never stay hungry.
Normally, when you are following a strict diet it becomes necessary to keep a tag on the food consumed. The food organizer will intelligently help you choose a healthy diet and make sure you don't wander away from your eating regimen. The kitchen equipment can also be used to store frozen food, which can be easily warmed. Orbital, with so many useful features, has all the potential of becoming an instant hit to blend perfectly with modern times.
[Cheers Orcum]