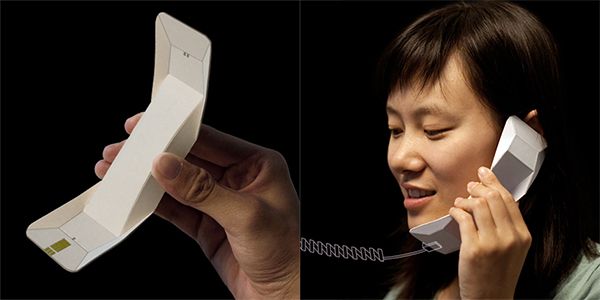 Modern life with all its nano ingenuity and hi-tech expertise has time and again turned back to ancient concepts to gain inspiration to walk ahead. Similarly, the ancient art of origami has stimulated designer Chengyuan Wei to create a chic and hi-tech handset phone ahead of the normal industrial harvest.
Coordinating the minimalism and efficiency of paper origami to modern nano-technology, Hangzhou, China based Chengyuan Wei has designed the Origami Phone out of paper. The phone transforms from a flat surface to a tri-dimensional object adequately fitting into the hand when picked up to dial or answer a call. The concept is more like a pop-up set that starts out as a flat sheet of paper but when pressed on the sides revolutionizes itself to a handset.
The relevant items in a handset usually takes up a minimum space within and this was designer Wei's raison d'être for looking for a lightweight and handy alternative.
A design and art graduate of Zhejiang University, China, Wei is currently a project participator of Product Innovation and Engineering Center, Zhejiang University.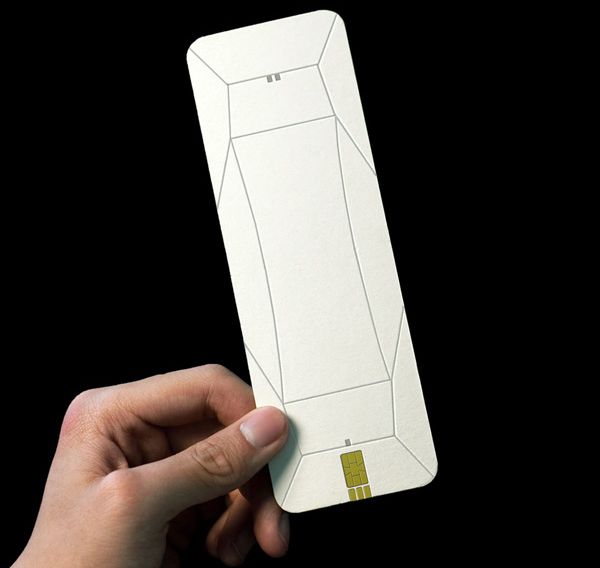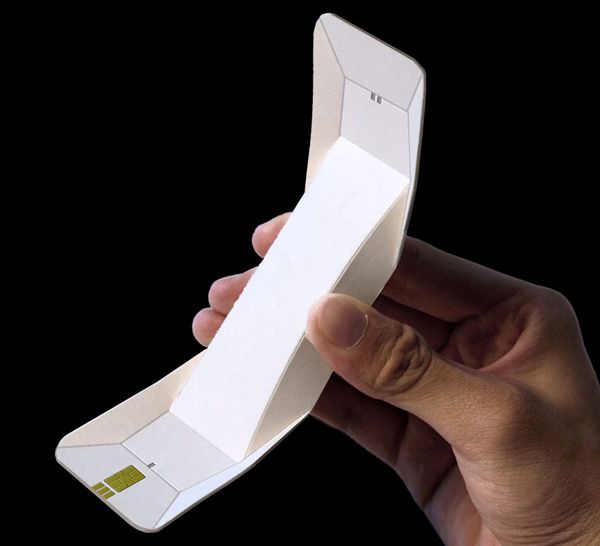 Via: Weii Design/Technabob