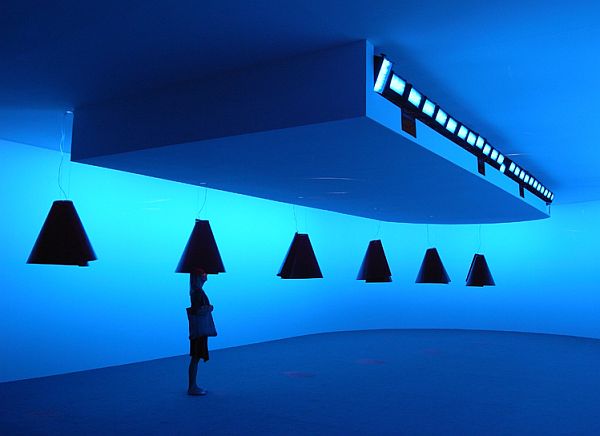 The German car company BMW, in collaboration with Italian lighting company Flos, has developed a unique way to showcase the modernized illuminating feature of its latest BMW 6 series. Paul Cocksedge, the British designer is showcasing 'Sestosenso' at the Milan design week 2011.
By setting up the Sestosenso, Cocksedge has successfully revealed the benefit of the full-LED headlights of the BMW 6 series to visitors. The British designer started with hanging red and white colored conical shaped lamps in the Flos showroom. The suspended conical lamps share common grounds with the BMW 6 series headlights. Similar to the full-LED headlight, the illumination source is not visible. A visitor enters a 'Sestosenso' light and the video of the car starts rolling on the plain white walls. The combination of light and video helps explain the incorporation of bright LEDs in the headlamps with the aim of intensive and uniform illumination.
A limited edition of the suspended 'Sestosenso' lamp has also been released simultaneously in order to promote the brand. The inspiration behind the introduction of limited edition has also been to commemorate the coming together of light, technology and design to illustrate a particular feature. The creative showcasing of the newly installed feature is surely a benchmark for other established car brands.
Via: Designboom