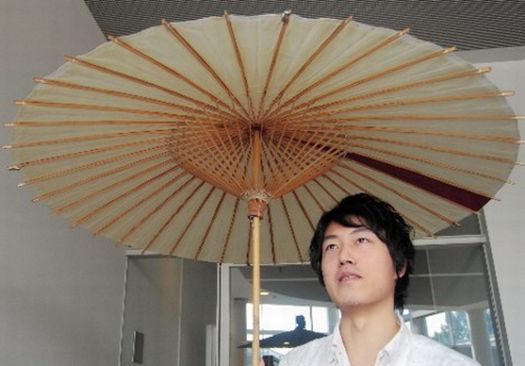 By now, we have seen some of the most unusual as well as innovative umbrellas, but 'Oto-Shigure' is a functional umbrella with a difference. Producing a three-dimensional sound bubble in the center of the Oto-Shigure is an, innovative personal audio speaker system that can connect to an iPod or any other portable music player. Resembling an ordinary traditional Japanese umbrella, finished with bamboo and oiled paper, the musical umbrella comes with an incorporated amplifier that is connected to four tiny vibrating motors on the tips. Now nobody can stop the music lovers to dance in the rain, or even on a bright sunny day, for that matter.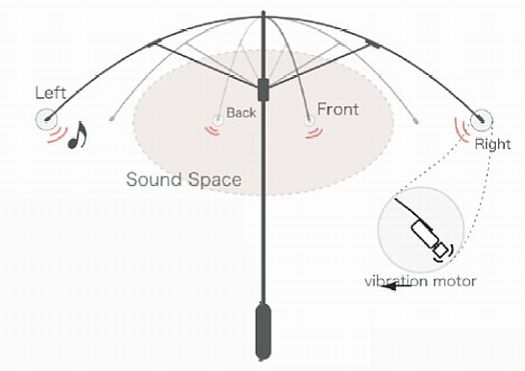 Design Status:
At the moment, Oto-Shigure is only a prototype that the company plans to bring to the market for just $100.
Usability:
The most important aspect of the umbrella speaker is that it is audible only to the people walking or sitting under it. Now, you can enjoy your favorite music aloud in public places, and that too without disturbing the people around you.
Gizmodo via Pinktentacle
Designer:
Oto-Shigure is designed by Yusuke Kamiyama and Mai Tanaka of Keio University for IT company Toa Engineering.