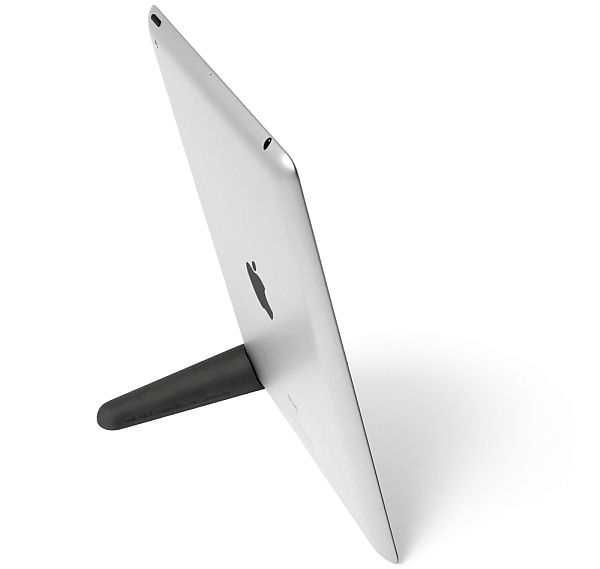 When iPad was launched last year, with it came a lot of stands that would support it while viewing. One amogst the crowd was the PadFoot designed by Michiel Cornelissen which took the responsibility to support the newly launched iPad last year. But when the iPad 2 took birth Michiel vowed to craft another portable stand exclusively for the beauty.

The new PadFoot (redesigned for iPad 2) is even lighter in weight and is smaller than the previous one. The stand weighs just 10 grams and has a much better viewing angle. Rest the iPad on it and view your favorite movie with all the comfort intact. The price tag has been sliced down by 20% while the whole structure is still very brawny and firm.
It has been made out of 3d printed polyamide which makes the product light in weight as well as sturdy, thanks to the printing that makes possible carving a vacant casing within internal structures. The iPad can be made to stand in both landscape and portrait form as it will easily fit on the edge of your iPad making it look very stylish.
Clip your iPad 2 on PadFoot and watch your favorite show, movies, slideshows, display stuff, make presentations and also make FaceTime calls the easy way.
Via: michielcornelissen