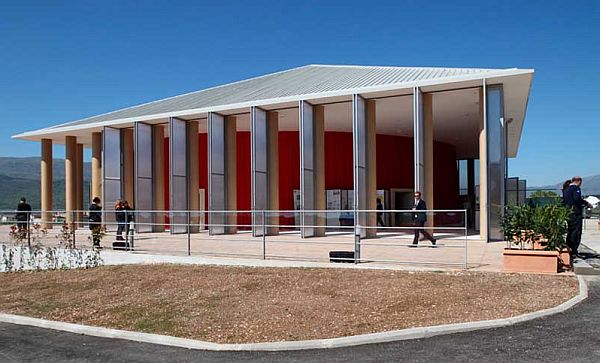 Japan recently faced a lot of devastation and a lot of buildings changed into rubble. Taking a cue from such large scale destruction, Shigeru Ban has designed the Paper Concert Hall.

The temporary hall can be erected over an area of 700 square meters and 230 seats can be placed inside it. Located in Aquila, Italy, Shigeru's structure is quite durable and can be easily moved from one place to the other. The paper hall can be snapped apart and then erected anywhere one wants to. Steel, cardboard concrete and clay sacks rule the style of construction and also make it very strong.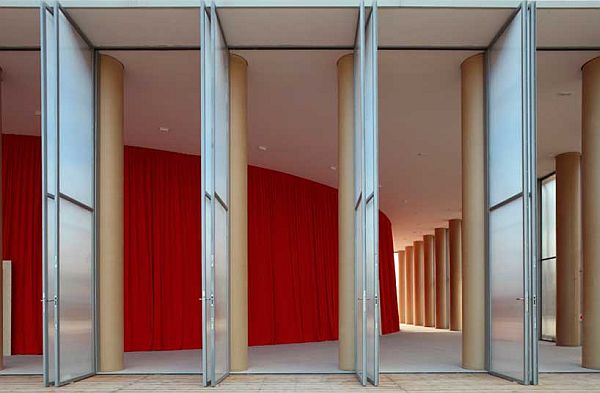 The inside of this concert hall has been cut in an oval shape, which has been placed at an angle. This is held together by 44 distinctive pillars encircling the structure. The roof, like the inside, has been crafted in an oblique manner. Presently, it has been erected opposite to the Alfredo Casella conservatory, and is proving to be quite an attraction.
Paper Concert Hall is a highly functional space, which has been fashioned in an impressive manner. The moveable structure has been received well and comes embedded with all the necessary facilities.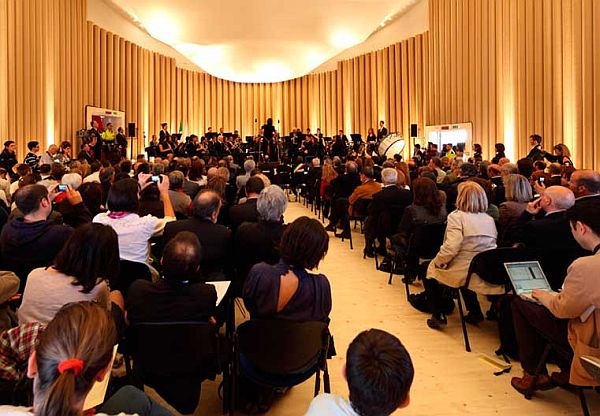 Via: designbuzz