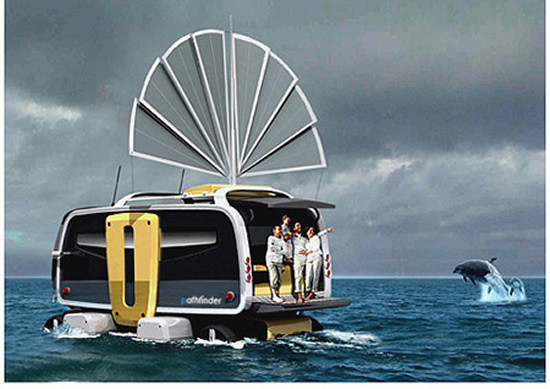 Traveling across seven seas can be more eco-friendly and fun without resorting to fuel-guzzling aircrafts or ships, if only Pathfinder finds its way to the production stage soon. The designer, has fantasized about an amphibian vehicle that seems to be an ideal solution for traveling across the globe in the future. This car and sailing water vessel is at ease on concrete roads as well as on blue waters. The moment you get bitten by a travel bug, just step on the Pathfinder and drive till you reach land's end. Then simply shift in the sailing mode and cruise away to glory. Another prime feature of this futuristic two-in-one vehicle is that it is 100% eco-friendly.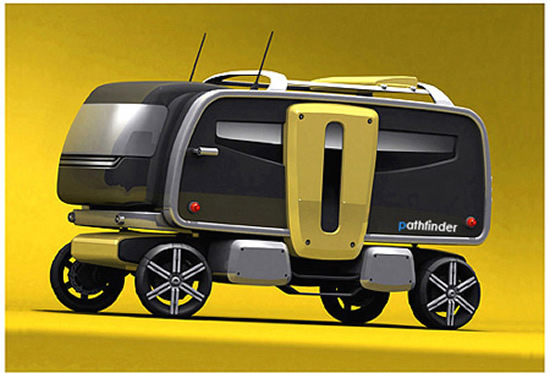 Featuring alternative energy sources like hydrogen fuel, four motors are fitted in the four wheels of Pathfinder. A retractable solar powered roof can absorb the sun's energy to empower this vehicle. The power of wind can be tapped as it surfs over the waves. Lastly, some Jet drive feature can render additional thrust.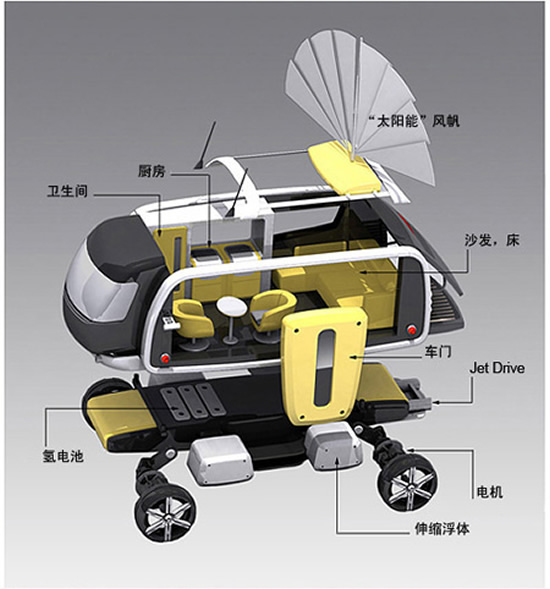 Roomy enough for three folks, it houses a kitchen, bathroom and other entertainment dens.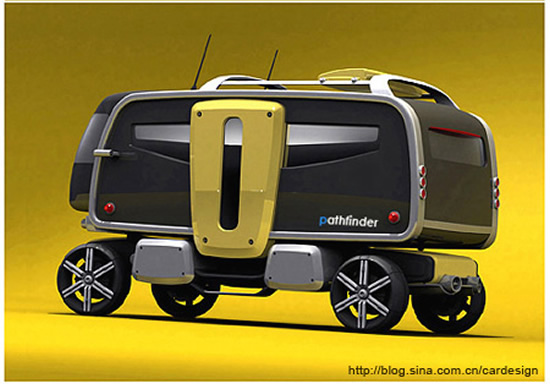 Every nomad reading this would be drooling over the Pathfinder.
Via: Sina