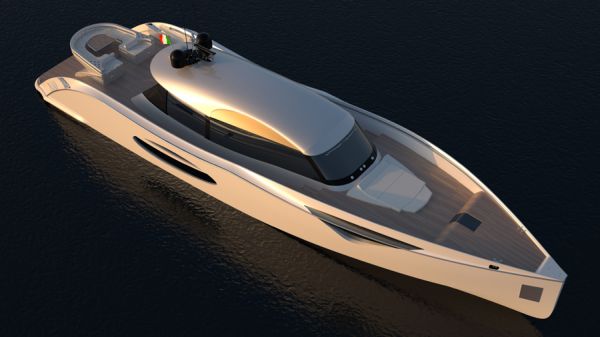 Shrugging the classic designing of a yacht is the 80 feet Pelican 80 crafted in a manner that it will magnetically pull attention. Coming with vibrant designing it has a superstructure, which is nothing less than stylish and sporty and above it the canopy has been positioned. Each and every element beautifully adds on to the effect that the waves reflect. If you think you have seen enough, then you're mistaken. The hull has been decorated with such taste, multiple colors increasing its value. The V shape helps to make the boat a perfect for rough seas as well.

Moving on to the interiors of the boat, the upper deck is lavishly equipped with a large living room and every possible comfort bringing gadgets. The creator has made the living room in such a way so as to allow maximum enjoyment to the owner. Keeping the windows free, the furniture has been placed in such a way so as not to hamper the view of the sea. Placed aptly are the kitchen and the cooking area. Nestled between them is the docking area. Lounging outside will be a fun experience with a fridge, shower and big table. Five people can easily fit in the large sun deck whereas providing more space is the idea to place the anchor on the side.
Last but not the least, there is space for the cabin crew as well. Located in the extreme part of the boat, the basic amenities have been included for a complete holiday package. Packed with 3 double cabins, all you need to do is just take a walk and you would end up in the VIP stateroom right in the middle of the hull. This little boat is complete in itself and every owner's paradise.
Via: Yachtingideas