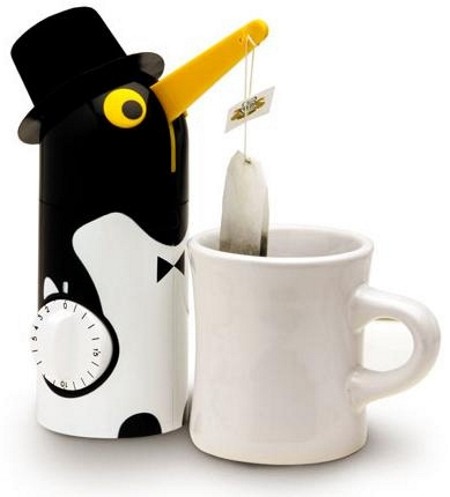 This is one gadget that has entered directly into the softest corner of my heart. The Penguin Tea Timer looks cute from every angle.
This neatly dressed penguin is equipped with a built-in timer that brews your tea as per your liking. Just hang the tea-bag to his beak and set the timer from 1 to 20 minutes. The penguin promptly lowers his beak in to the hot water, and when the times up, the penguin dings an alarm and takes the bag out. Your perfectly brewed tea is ready for you.
The penguin is made of ABS plastic and measures 3″ x 8″. It is available for $12.98 from Harriet Cartier. If you prefer a hat on your penguin, get it at $18.88 from Signals.
Besides giving you the perfect cup of tea, I'm sure this cute penguin will make you smile often.