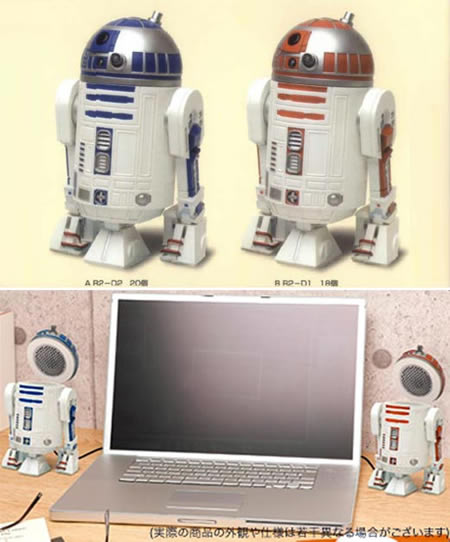 Yet another instalment of Star Wars collectible has surfaced on the horizon. The R2-D2 inspired multimedia speaker set will definitely make you a proud Star Wars fan.
The set includes one blue-colored R2-D2 and one orange-colored R2-D1. Each droid's head opens with a flip action to reveal a speaker. The 12cm tall speakers get easily attached to your PC or MP3 player with the help of a standard 3.5mm stereo plug.
We have seen the R2-D2 in various forms but this time your droid will even sing for you. I like the idea of having a droid that sings.
The R2-D2 multimedia speakers cost $40 and are available for pre-order from BigBadToyStore.